Back in September this year, India's ISRO (Indian Space Research Organization) launched UTRAQ – the Indian version of America's GPS and Russia's GLONASS. And last week, ISRO launched HysIS – a satellite that's build to "identify object clearly" on Earth. And now, ISRO has launched GSAT-11 – the heaviest satellite India has ever sent to space.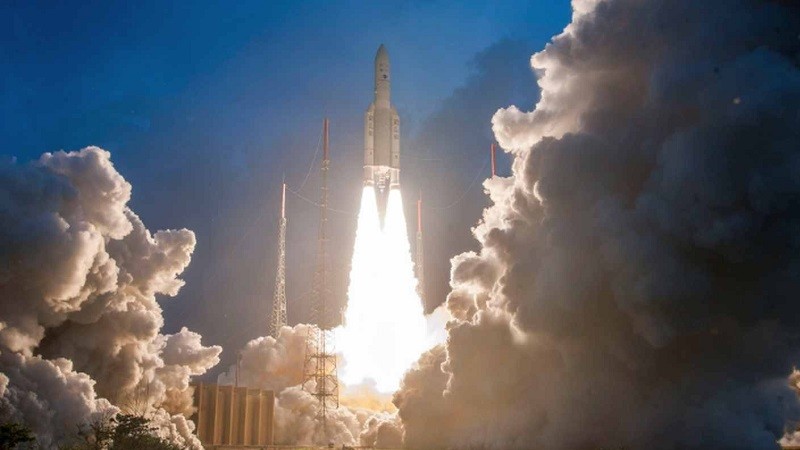 The GSAT-11 satellite was launched from the Spaceport in French Guiana at 2.07 am IST. The satellite was carried by Ariane 5 VA-246 launch vehicle which was also carrying along South Korea's GEO-KOMPSAT-2A satellites. After 30 minutes from the lift-off, the GSAT-11 was separated from the Ariane 5 VA-246 in an elliptical Geosynchronous Transfer Orbit. ISRO says the achieved orbit is close to the one intended.
At 5854 kg, the GSAT-11 is the heaviest satellite India has ever built and launched. It's a high-throughput communications satellite which will provide high-speed Internet over Indian mainland as well as its islands.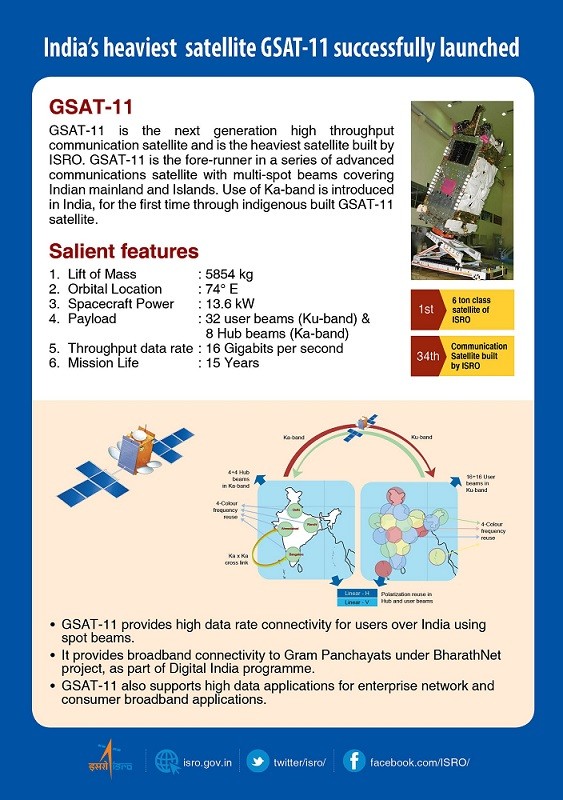 The satellite has a power of 13.6 kW and will provide Internet connectivity at a rate of 16 gigabits/second. This will be achieved using multi-spot beaming technology with the help of 32 user beams in Ku-band and 8 hub beams in Ka-band.
Commenting on the successful launch of GSAT-11, Dr. K Sivan, Chairman, ISRO, said, "GSAT-11 will boost the broadband connectivity to rural and inaccessible Gram Panchayats in the country coming under the Bharat Net Project, which is part of Digital India Programme." Sivan also said that this satellite will act as a forerunner to future communication satellites, and that the successful launch of GSAT-11 has "boosted the confidence of the entire team".
ISRO in its press note said that after separation from the launch vehicle, the command and control of the GSAT-11 was taken over by ISRO's Master Control Facility at Hassan in Karnataka.
"The scientists will undertake phase-wise orbit-raising manoeuvres in the days ahead to place the satellite in the Geostationary Orbit (36,000 km above the equator) using its on-board propulsion systems. GSAT-11 will be positioned at 74-degree east longitude in the geostationary orbit," said ISRO.
GSAT-11 will be operational after successfully completing all in-orbit tests.