Last year in December, US-based chip maker Qualcomm announced its Snapdragon 845 SoC. The Snapdragon 845 is a flagship chip that powered majority of the Android devices that launched this year like the OnePlus 6/6T and Pixel 3. Well now, at its Snapdragon Summit in Hawaii, Qualcomm has announced successor to the Snapdragon 845, and it's commercially called Snapdragon 855, not Snapdragon 8150 as previously rumored.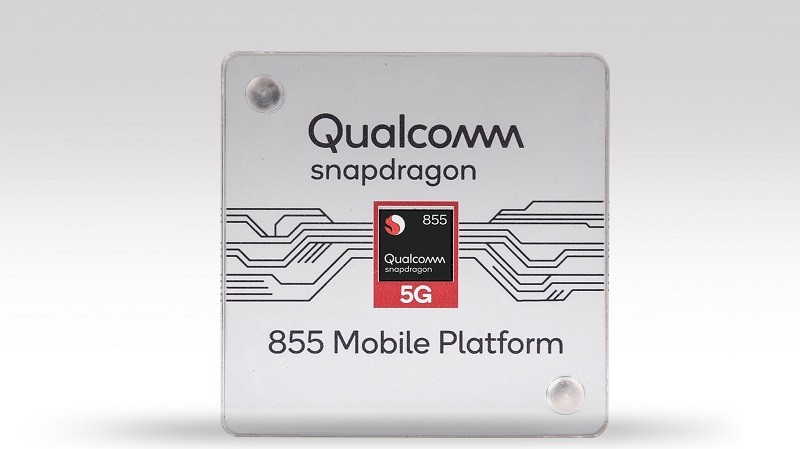 Being a successor to the Snapdragon 845 announced last year, it's needless to say that the Snapdragon 855 too is a flagship chip and will power majority of the Android flagship devices that will launch in 2019.
Qualcomm hasn't revealed all the technical specifications of the Snapdragon 855, but it did reveal some details about its latest and greatest chip for us to get started.
Unlike the Snapdragon 845 that's based on 10 nm manufacturing process, the Snapdragon 855 is based on 7 nm process, putting it along the lines of Huawei's Kirin 980 SoC. However, one of the most important aspects of the Snapdragon 855 SoC is that it comes with 5G support. To be more precise, the Snapdragon 855 SoC supports multi-gigabit 5G — thanks to the Snapdragon X50 5G modem.
That said, the Snapdragon 855 also comes with fourth-gen, multi-core Qualcomm AI Engine that offers up to 3 times AI performance compared to its predecessor. Apart from that, the Snapdragon 855 also features world's first Computer Vision ISP that enables computational photography and video captures. Besides, it also comes with a feature called Snapdragon Elite Gaming for better gaming experience.
In addition to announcing Snapdragon 855, Qualcomm also announced 3D Sonic Sensor which is an under-the-display ultrasonic fingerprint scanner.
Commenting on this announcement, Cristiano Amon, President, Qualcomm Incorporated, said, "Today marks a massive and exciting step forward underscoring how Qualcomm Technologies and ecosystem leaders are driving 5G commercialization, a journey that went from R&D, accelerated standardization and trials, the launch of innovative products and technologies, to the imminent launch of 5G networks and smartphones across the globe starting in early 2019."
Qualcomm confirmed that the first 5G smartphone will arrive in the US in the first half of 2019. It will be powered by Snapdragon 855 SoC. The chip maker has also partnered with other equipment manufacturers and telecom operators to make 5G a reality next year.