Qualcomm at its annual Snapdragon Summit in Hawaii yesterday announced the Snapdragon 845 SoC, but, details about this flagship chip were scarce. Well, Qualcomm has now shared all the details about the Snapdragon 845 SoC that you would want to know.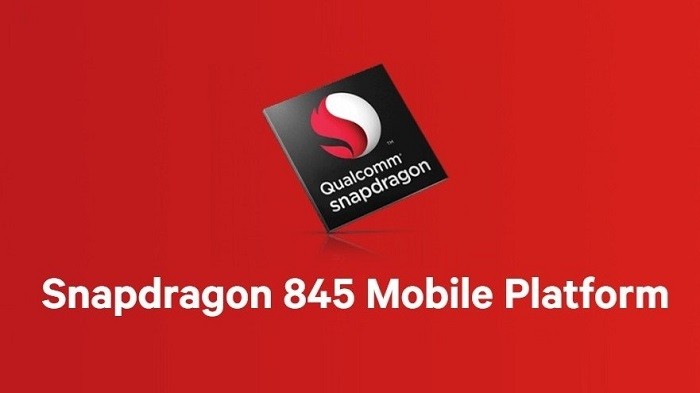 The Snapdragon 845 SoC is successor to the Snapdragon 835 SoC that's currently powering almost all the flagship Android smartphones available in the market. And, as one would expect, the Snapdragon 845 chip does come with some nice improvements and new features.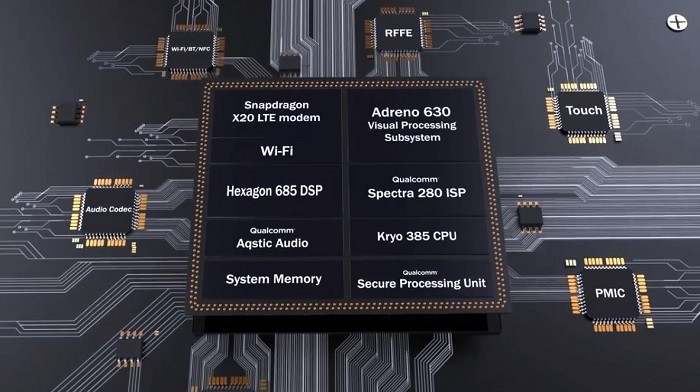 The Snapdragon 845 SoC consists of eight Kryo 385 CPU that are clocked up to 2.8 GHz – four of which are performance cores and the remaining four being efficiency cores. And, like the Snapdragon 835 SoC, the Snapdragon 845 SoC is also based on the 10nm manufacturing process.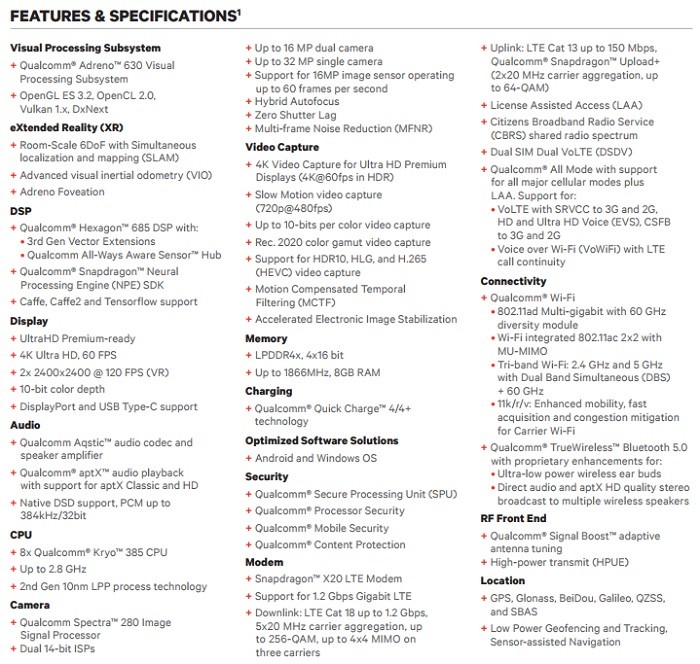 The Snapdragon 845 SoC also comes along with Adreno 630 GPU which enables Room-Scale VR for mobile XR headsets with six degrees of freedom (6DoF) and Simultaneous Localization and Mapping (SLAM). As compared to the 835, the 845 comes with 30% faster graphics, is 30% more efficient, and, users should also expect 25% performance uplift in gaming.
With Snapdragon 845 SoC, Qualcomm has also focused on Artificial Intelligence (AI) which we should be expecting to hear more about next year. The Snapdragon 845 SoC comes with 3x improvements in overall AI performance over the previous generation, and, it now also comes with support for Tensorflow Lite and Open Neural Network Exchange (ONNX).
Moreover, the 3rd-gen Hexagon 685 DSP that comes along also enables on-device AI processing while delivering better camera, voice, XR (eXtended Reality) and gaming experiences.
The Snapdragon 845 SoC also comes with Spectra 280 ISP which enables image capture of up to 16 MP at the rate of 60 images per second. This Snapdragon 845 also enables capturing of 64x more high-dynamic range color information for video capture and playback on Ultra HD Premium displays.
The Snapdragon 845 SoC also comes with X20 LTE modem which supports LTE Category 18 peak download speeds of 1.2 Gbps, up to 5x carrier aggregation, License Assisted Access (LAA), Dual SIM-Dual VoLTE as well as 4×4 MIMO on up to 3 aggregated carriers.
Moreover, the Snapdragon 845 comes with Secure Processing Unit (SPU) which is actually a hardware isolated sub-system that has its own dedicated processor and memory. The SPU is independent of the phone's OS, and, hence, offers "vault-like security" to your bio-metric data like fingerprint, iris, voice and facial information. This makes sure that your bio-metric data is safe in an event of your device being under attack by any malicious applications.
For photography, the Snapdragon 845 SoC comes with support for up to 16 MP dual cameras, up to 32 MP single cameras, and, it also comes with Hybrid Auto-focus and Multi-frame Noise Reduction (MFNR).
Lastly, the Snapdragon 845 SoC support for Quick Charge 4+ technology that can charge your phone up to 50% in 15 minutes.
"As leaders in mobile technology, we will transform the mobile experience with comprehensive advancements in visual processing, AI, security and connectivity. The Snapdragon 845 Mobile Platform is the next horizon of innovation and is going to transform the way people use their mobile devices to make their lives better." said Alex Katouzian, Senior Vice President and General Manager, Mobile, Qualcomm Technologies, Inc.
The Snapdragon 835 SoC was manufactured by Samsung, and, the Snapdragon 845 SoC will also be manufactured by Samsung. The Snapdragon 845 SoC is being sampled to customers and is expected to start shipping in commercial devices in early 2018. However, don't be surprised if the first smartphone powered by Snapdragon 845 SoC available for purchase is from Samsung.