Now that Reliance Jio's 4G mobile telephony services are stabilized and the operator has even started charging for the data services after extended periods of free services, the new-comer now seems to be shifting gears and prepping to launch its broadband services.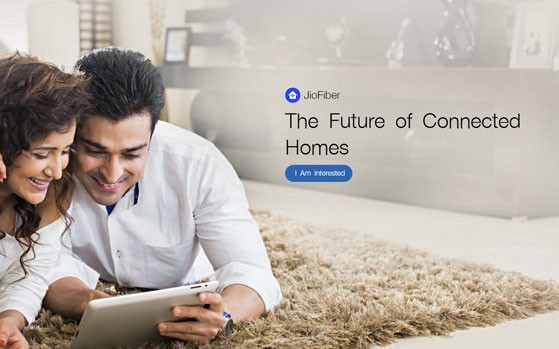 According to reports from India Today, Reliance Jio is expected to launch its Fiber to the Home (FTTH) broadband service soon. The service, which is apparently named as JioFiber, is expected to follow the same rollout procedure as with Reliance Jio 4G services.
The reports suggest that Reliance Jio would first rollout the Preview of the JioFiber service in the next few weeks. A few customers from select regions would be offered access to the JioFiber service before the actual launch. However, unlike the Reliance Jio 4G preview, customers would be required to pay a security deposit of Rs. 4500 for the setup but would get access to services for free.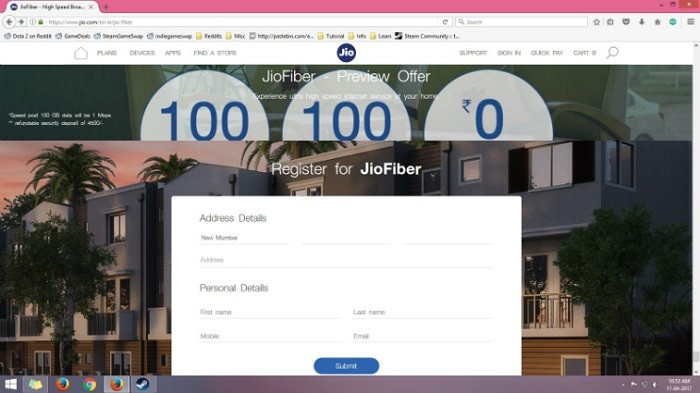 Reliance Jio is also said to be updating the official website to announce the JioFiber service. Based on the screenshots available of the service is expected to offer minimum 100 Mbps speed initially, which would then possibly touch 1 Gbps at the time of the actual launch. While there is no clarity on the duration of the Preview offer period, the offer would have a 100 GB FUP cap limit after which speeds would be throttled to 1 Mbps.
While there is still no clarity on the rollout plan, the reports suggest that the JioFiber service would be released in Mumbai first followed by other metro cities across the country. However, there already have been reports that the beta version of the JioFiber service was already deployed in Mumbai and Pune. Sources claim that the official launch is expected in June.