Google Translate, an app which makes it easier to translate languages, has just been updated, and, the latest update brings instant camera English/Japanese translation to both Android and iOS.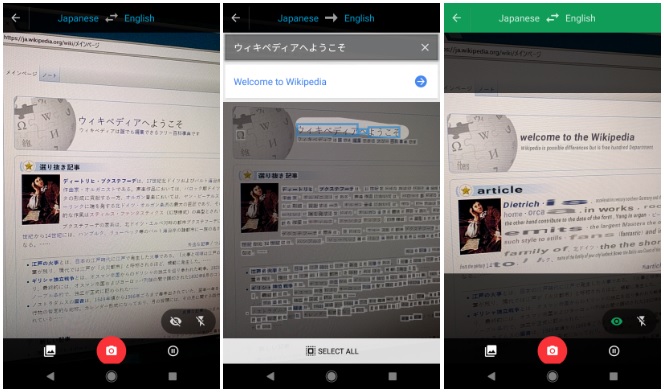 If you have used Google Translate, you must be knowing how useful this app is, especially its Instant Camera Translation. With Instant Camera Translation, you can just point your device's camera towards something written in different language and get it translated in a language you understand. All this is done instantly.
While the app does support translation of a plethora of languages by typing, the number of languages that can be translated using the Instant Camera Translation is quite low. However, the app now lets you use this feature to translate Japanese to English and vice-versa.
If you are translating to/from Japanese for the first time, you will have to download a translation pack which is 42 MB in size and you are good to go. If you rely on any other app for translation of languages, and you think it's better than Google Translate, do let us know in the comments below.