Leak suggests iPad Mini to arrive in 16 variants, priced between $ 250 to $ 650
As we are nearing the probable launch of the Apple built 7.85-inch iPad Mini more leaks are suggesting that the tablet does and exists.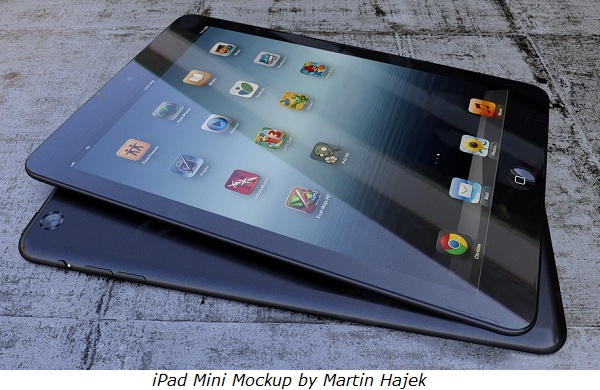 And in the latest one, we get to see that the iPad Mini will be arriving in 16 different variants for the people to choose from. The information comes in from the inventory listing of Europe's largest electronics retailer, Media Markt.

By 16 variants, we mean 4 internal memory options which (8 GB, 16 GB, 32 GB, 64 GB), will arrive in 2 colour options (Black and White) and 2 connectivity options (Wi-Fi only and Wi-Fi + 3G/4G connectivity).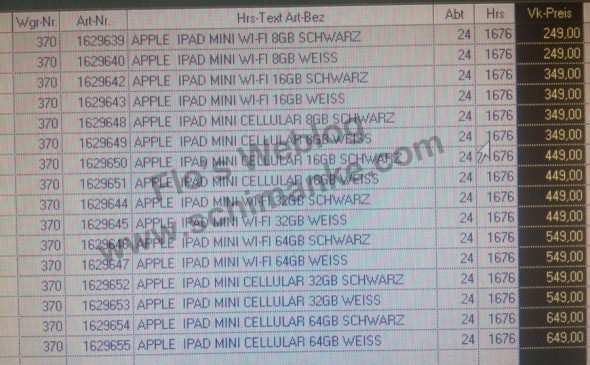 From the leak, we see that the basic version of the Wi-Fi only iPad Mini with 8 GB storage will arrive for about $250 as we all had expected, which goes on to increase by $100 with memory and adding a cellular radio also adds $100. The top model which is the 64 GB Cellular variant is said to arrive with a price tag of $650.

Below is the list of the iPad Mini in various variants and the price tag:

8GB Wi-Fi Black/White, $250

8GB Cellular Black/White $350

16GB Wi-Fi Black/White $350

16GB Cellular Black/White $450

32GB Wi-Fi Black/White $450

32GB Cellular Black/White$550

64GB Wi-Fi Black/White $550

64GB Cellular Black/White $650
We still cannot guarantee the authenticity of the leak but it does seem to be legitimate but we will still have to wait for the official confirmation from Apple which is rumoured to happen on October 23.