The first curved smartphone from LG, the LG G Flex recently launched in India at a very hefty price of Rs. 69,999. Thanks to the great folks at LG, we got the device to play with. So, here are some images of the device along with our early views on the device.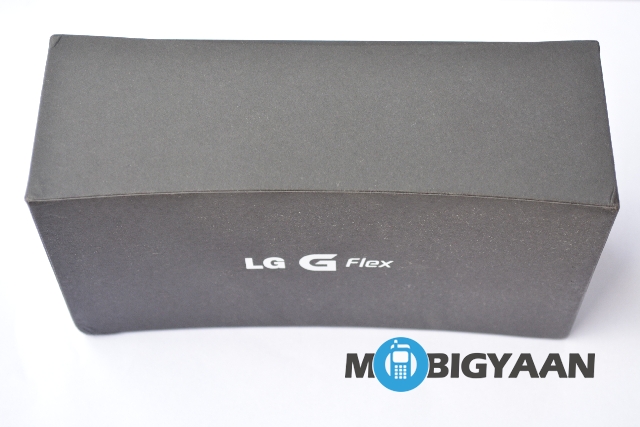 The LG G Flex is the only curved smartphone to be globally available while the only other curved smartphone, the Samsung Galaxy Round hasn't been widely available. So, if you want a curved smartphone, the LG G Flex is your only option.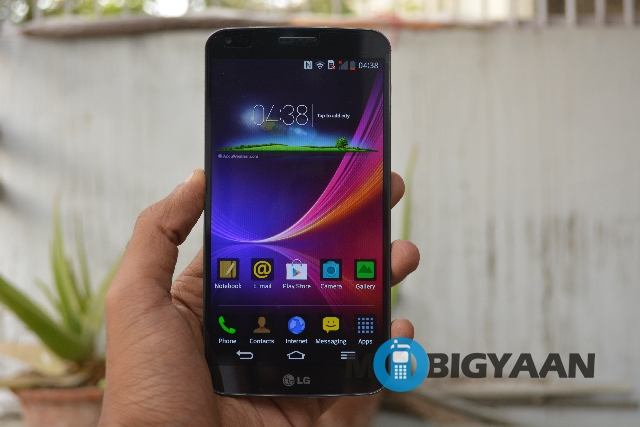 The LG G Flex comes in a cute curved box highlighting the device's curved factor which is pretty cool. Talking about the design of the LG G Flex first, it feels great in the hands. It measures 160.5 x 81.6 x 8.7 mm and weighs 177 grams.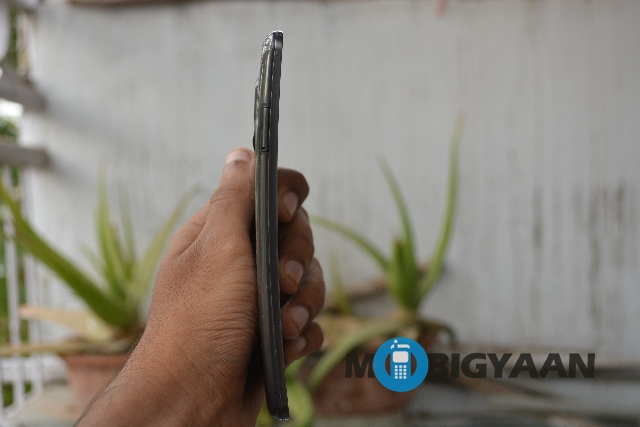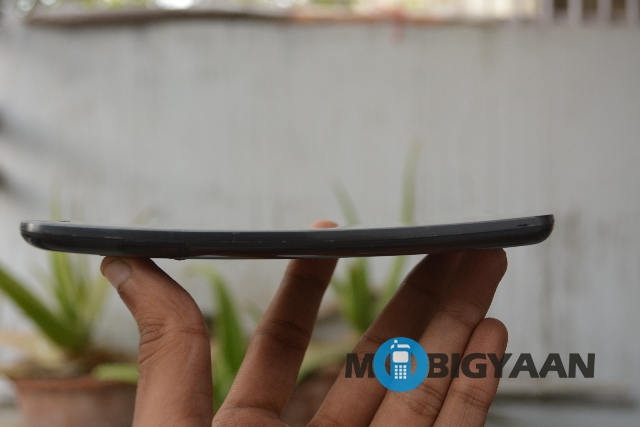 Although the device packs a 6-inch display, it is still very comfortable to hold thanks to its curved design which also makes it smaller than it really is. The vertically curved design also reduces the distance between one's mouth to the microphone which LG claims, results in an increase in the sound level by 3dB making it easier to talk on the huge device. The sides of the device are buttonless and it comes with the same rear-button design of the LG G2.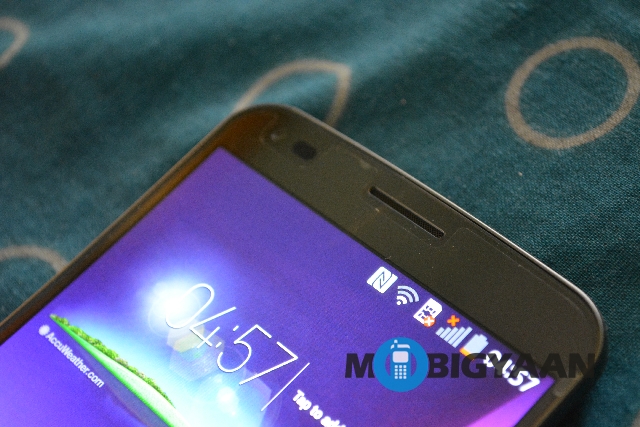 The front of the device features the big 6-inch Curved P-OLED display of HD (1280×720) resolution which make up for a pixel density of 245 ppi. The display is gorgeous, the colors pop out. Although the resolution is not too great considering it's such a pricey phone but if you are not really into pixel dense displays, you won't really mind.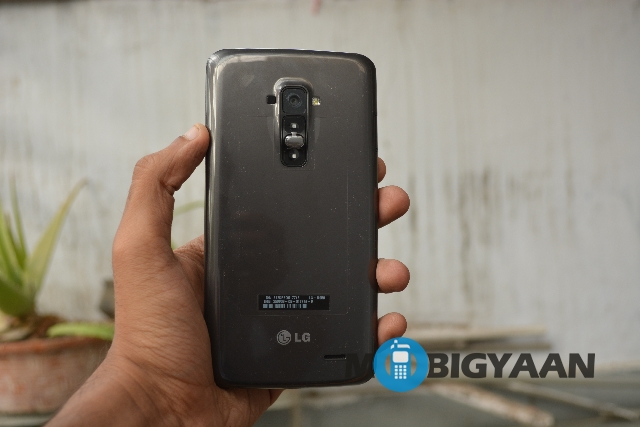 The back of the device features the 13MP camera with the LED flash along with the volume rocker. There's also the notification light in between the volume keys which does not make any sense. We could not test the 'self-healing' coating on the back which is said to recover itself from light scratches and scruffs although big dents and scratches cannot be healed. When it comes to looks, the back looks strictly okay.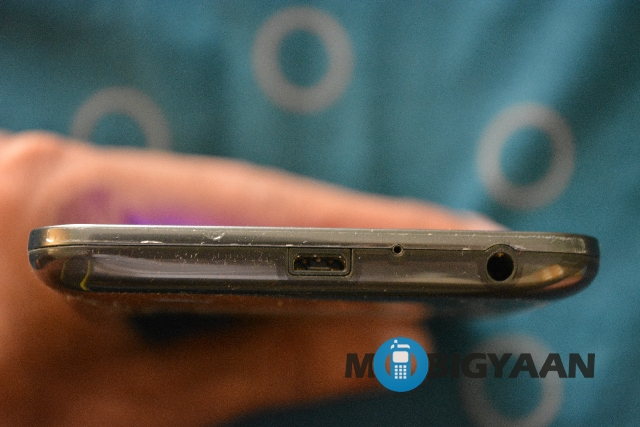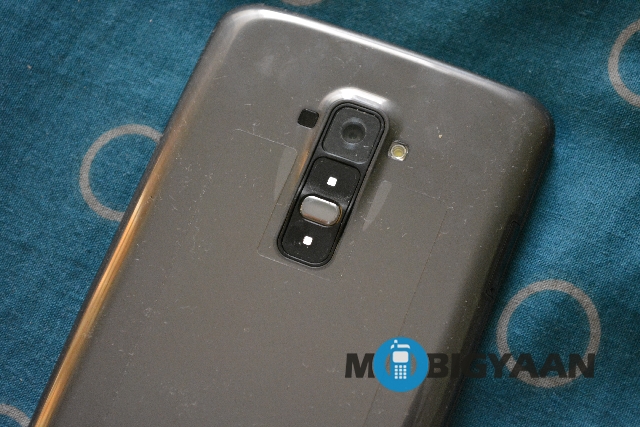 The curved body of the device is a pleasure to hold and it also fits quite well in the pocket. Since, the device can be bent, you don't have to worry about breaking the device in a tight pair of jeans.
The LG G Flex is a pretty great device but the curved factor still doesn't justify the insane pricing. Well, we'll get you a full review of the device soon where we'll talk about other things such as the camera and performance and we'll see if it manages to change our opinion.
LG G Flex Specs
6 inch display
1280 x 720 pixels resolution
2.26 GHz Quad-Core Qualcomm Snapdragon 800 processor
Adreno 330 GPU
2 GB RAM
32 GB internal memory
13 MP primary camera
2.1 MP front facing camera
Google Android v4.2.2 Jelly Bean
3500 mAh battery