After launching its premium line of smartphones with the G branding, the first phone of the series which would be launching soon was leaked yet again.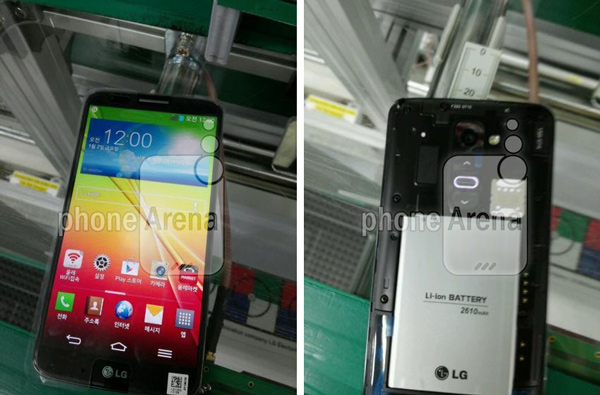 The images of the alleged LG G2 show a big 5.2 inch fHD display panel with 1080 x 1920 pixels resolution. What really adds flavour to the design of the device are the very thin bezels on either sides of the display, thus making the phone look sleek.
Similarly the back of the LG G2, without the battery cover reveals a 2610 mAh battery. Also worth mentioning is the placement of the volume rocker on the back, just beneath the camera. The phone is said to have LTE support as well. LG is all set to announce the flagship device of 2013 on August 7 at its press event in New York City. Whether this device would present a competition to the other flagship devices would be worth watching.