The LG G6, which was first expected to be unveiled on February 26, is now confirmed to be unveiled on that date. LG has just shared a teaser image which confirms the February 26 unveiling of the device.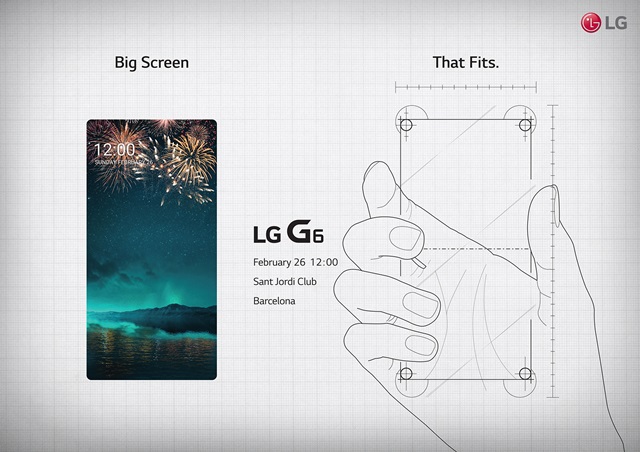 The teaser image shared by LG shows the same image that we saw last month in a media invite shared by LG. That invite said "Save More, Play More" whereas this invite says "Best Screen That Fits". Not much is revealed through this teaser image expect the date, time and venue of the launch.
With this image, LG is teasing at G6's high screen-to-body ratio which means that while the device will have a larger display, it will still be comfortable to hold with one hand. Needless to say that the G6 is expected to come with a 5.7-inch "QHD+" LCD display having a resolution of 2880 x 1440 pixels with 18:9 aspect ratio.
Apart from this, the LG G6 is also said to come with Snapdragon 821 instead of Snapdragon 835 as Samsung has hoarded the entire initial supply of the chipset. Also, the G6 might just be the first non-Pixel phone to come with Google Assistant built-in. Besides this, LG has also done away with removable battery in order to make the G6 water-resistant.
Speaking of availability, according to Evan Blass, the LG G6 will go on sale in South Korea from March 9, however, it will reach the US shores a month later on April 7.