The LG made Nexus

smartphone

which is still unannounced has leaked thoroughly more than we could have expected.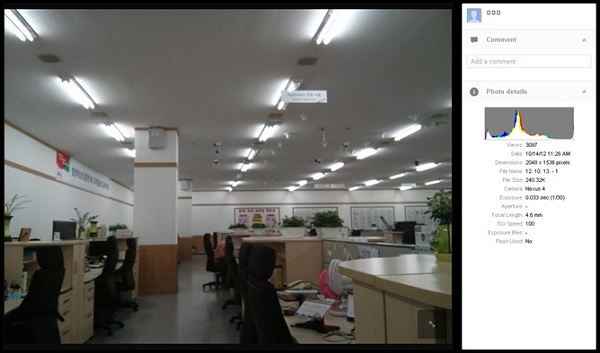 If you remember the Carphone Warehouse inventory listing where the

smartphone

was spotted, it carried the name 'LG Nexus 4' which hinted that this could be the official name of the

smartphone

.
And today a couple of pictures leaked from within Google and LG which also carry the 'Nexus 4' naming in the EXIF data. Though the data could be faked easily but we as the images have popped up from Google and LG employees the data can be trusted.
 
The images seem to have removed as of now, but

TheVerge

has captured the screenshots of the images in question which you can see above.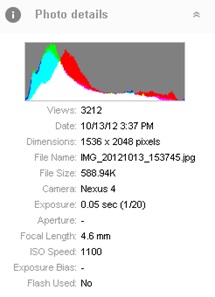 Last week too we saw loads of images appear on Google+ which were allegedly taken from 'LG Mako' which is the code-name of the LG Nexus 4. As per the previous leaks, the LG Nexus 4 is expected to arrive with:
 
4.7-inch IPS True HD screen

Display resolution of 1280 x 768 pixels

1.5 GHz quad-core Snapdragon S4 processor

2 GB RAM

8 MP camera on the rear

8 GB or 16 GB internal storage

No 

microSD

slot for expansion

Android 4.2

2,100 mAh battery
We expect the Nexus 4 to be unveiled on October 29 and be available for prospective buyers immediately through Google Play Store.