The LG G3 flagship is scheduled to be unveiled on May 27 and it is presumed to be coming with a Quad HD (2560x1440p) display. LG had unveiled a QHD display in the past and today, it has unveiled a new 5.5-inch QHD display panel, which comes with the certification of QHD by Norway's NEMKO testing and certification organization.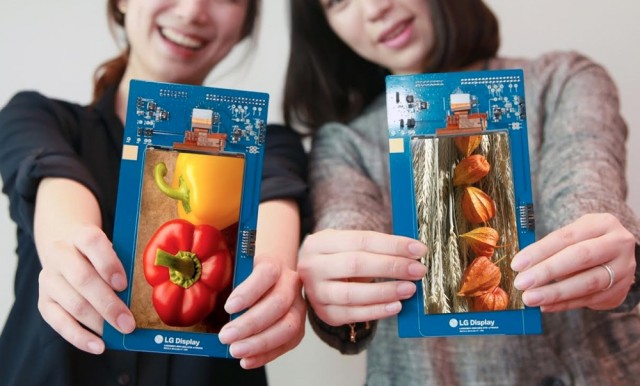 The new QHD display panels will go into mass production soon. They have the narrowest bezels available currently on a display at 1.5 mm. The new panels are 0.05 mm thinner than last year's panels.
LG has managed to maintain the brightness of their new QHD displays the same to what their FHD displays offer. This is considered an achievement because the larger number of pixels make it harder to maintain a high level of brightness. Thanks to the greater number of pixels, the display produces sharper colors and contrast.
"This product fulfills the core qualities of smartphone displays, which are high resolution and slim design, and I believe the consumers can enjoy vivid images that are close to real life with this display. LG Display will continue to maintain technology leadership in the super high-resolution smartphone display market above 500 ppi resolution, which will take off this year."-Byung-koo Kim, Vice President, LG Display's IT/Mobile Development Group
The LG G3 is all but confirmed to be coming with a QHD display. There is also speculation that it might be coming with Qualcomm's latest and greatest Snapdragon 805 processor. There are rumors suggesting that Samsung will bring a Galaxy S5 Prime packing a QHD display to counter the LG G3 assault. Then, there's also a HTC One M8 Prime rumored for September coming with a QHD display. Either way, we can't wait to see those pixel dense QHD displays for ourselves.