McAfee has offered its mobile security solution for free and it is not some lite version with most of the features restricted but rather a full version offered totally for free which sounds pretty damn exciting.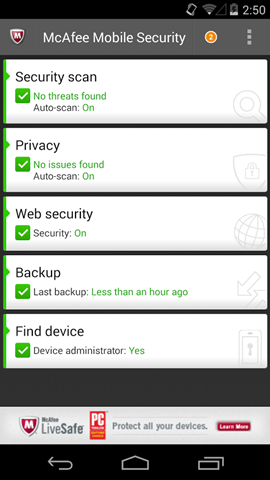 "With India placed on the tip of mobile device explosion, there is an overwhelming need of adoption of security and privacy protection in our digital lives. With free access to our award-winning mobile security product, Indian consumers will be empowered to access all the benefits of this connected world and enjoy a safe mobile life.
McAfee is committed towards raising awareness on cyber threats, to enable personal data security and protect digital lives. Our initiative to give away one of the strongest premium mobile security offerings at no cost is an enabler in that direction." said Jagdish Mahapatra, Managing Director, India and SAARC, McAfee.
McAfee mobile Security Solution is offered for free for both Android and iOS users.
Why do you need it?
Having a mobile security software is pretty important nowadays. Android phones especially need one since malware has been a persistent problem here. Besides with smartphones getting more and more integrated with stuff such as mobile payments, it becomes important to protect one's information. Another concern is privacy which is pretty much out of the door if your phone is stolen/lost.
The main purpose behind having a mobile security software in your smartphone though is having a peace of mind.
What's on offer?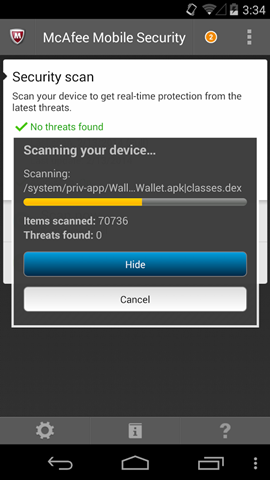 McAfee offers much besides the usual security scan, which covers an automatic scanning feature.
But there are other features which are pretty great –
Privacy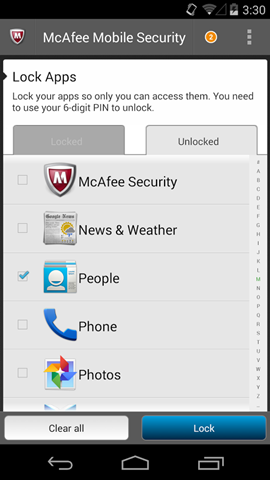 You can actually set up 6-digit pins for all your apps, which means you can use different passwords for different apps. It is something more advisable than patterns which might more forgettable.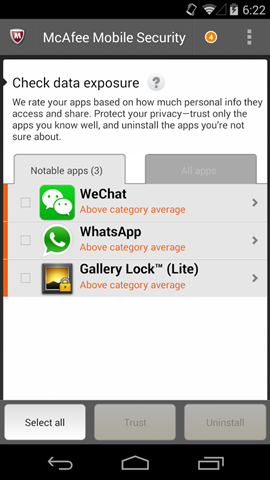 You can also check how much apps leave your data unprotected. Data exposure is a big thing nowadays, with many apps such as Snapchat and Truecaller being hacked recently.
Call block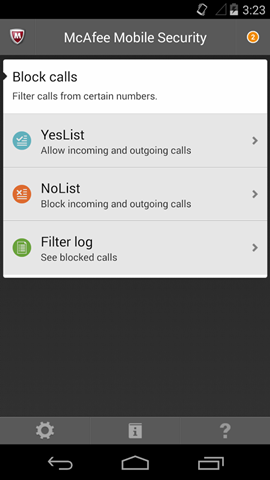 You can use this feature to screen calls. You can allow them, block them and also view a filter log of blocked callers.
Find Device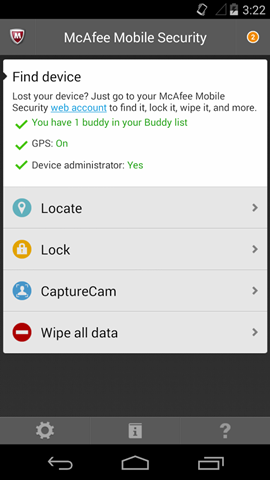 This is well, the main point of installing a security software on your smartphone. In case your phone gets stolen, you don't want to lose your precious information along with it. This feature will let you locate your phone, lock it, capture a screenshot of the thief or even wipe all the data on the device.
It is actually surprising that McAfee has offered its security solution for free. Competitors such as Norton are currently charging $29.99 for an year for thee full version. You can check out our review of the free version of Norton Mobile Security for a comparison.
Here are the download links for iOS and Android, in case you want to install it on your phone.