There aren't two opinions on whether MIUI 9 is getting released or not. But when exactly is the anticipated update coming is an open discussion. This month, Xiaomi declared they would release the custom Android Nougat-based skin on August 16 at the latest. Since then, one of their own employees have come to state that users will be treated to the update on August 19.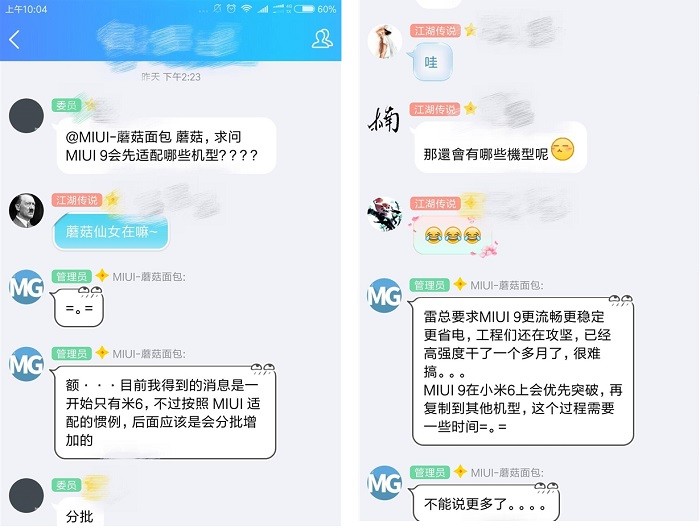 Now we also know that the update will first make its way to none other than the Mi 6, this year's deserving flagship. But of course, this is no official statement. But it is something close to it. The info is credited to an MIUI Forum admin who likes to be called Mushroom bread for some reason. The discussion on the forum revolves around the hard work of MIUI developers. Long story short. Mi 6 will be first to get it. Other Xiaomi models will be next. Well, for all the talking, we would be very pleased if someone gave us a list of devices getting MIUI 9.
MIUI 9 has been teased quite a bit, some of it by screenshots, some by words from the CEO's mouth. But its actual looks still remain a mystery. MIUI 9 is expected to feature Android Nougat features like multi-window and will have a built-in memory optimizer and ability to uninstall system apps. Xiaomi's skin is also touted to include a picture-in-picture mode. Apart from this, we are mostly in the dark until August 16.