Last month, we came across quite a lot of information regarding Motorola's Moto G6 series smartphones. We know how these phones look, and, we also know what kind of hardware they would come with. Now, it's nothing more than a formality for Motorola to announce these smartphones. Motorola was expected to announce the Moto G6 series on April 3, but that didn't happen. However, according to the latest information, we might see these phones going official exactly two weeks later, on April 19.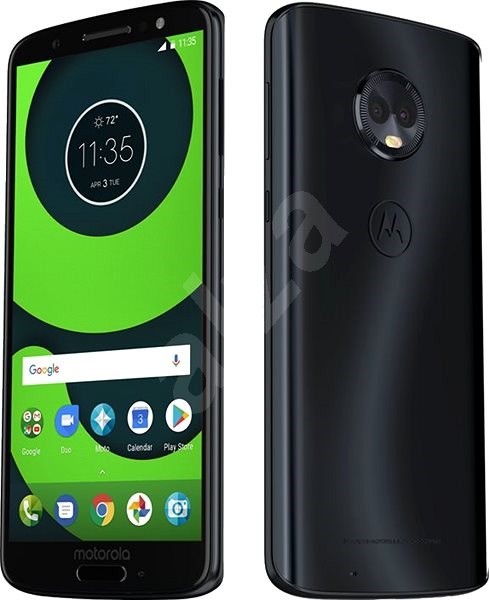 Motorola has started sending out invites (pictured below) for an event that's scheduled on April 19. This event is held in Sao Paulo, Brazil. The invite doesn't reveal much, and all it says in English is "save the date" and "helloyou".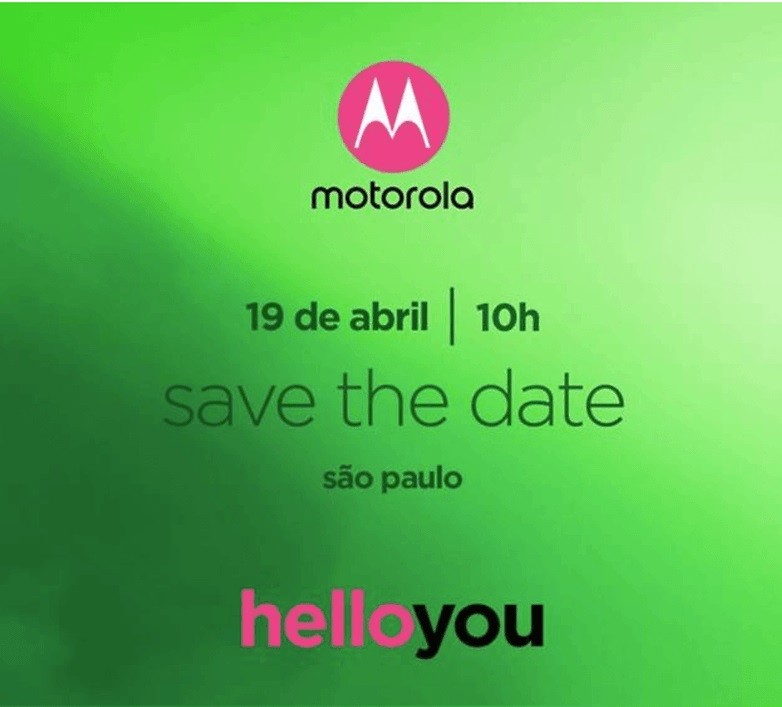 However, it's worth noting that this greenish background is similar to the wallpaper that we saw on the Moto G6, G6 Plus and G6 Play renders that surfaced last week. Hence, it does make us believe that Motorola is going to launch these Moto G6 series smartphones at its April 19 event.
Having said that, even if Motorola unveils these Moto G6 series smartphones on April 19, it's unclear whether this launch will be global or will be restricted only to Brazil. Well, even if it's the latter, we can expect Motorola to bring these smartphones to other countries soon afterwards.
Moto G6 Specifications [Expected]
CPU: Snapdragon 450
RAM: 3/4 GB
Operating System: Android 8.0 Oreo
Display: 5.7-inch Full-HD+ (2160 x 1080 pixels) IPS display with 18:9 aspect ratio
Rear Camera: 12 MP + 5 MP with LED flash
Front Camera: 16 MP with LED flash
Internal Storage: 32 GB (with 3 GB RAM), 64 GB (with 4 GB RAM)
External Storage: Expandable up to 256 GB via microSD card
SIM: Dual SIM
Other: Fingerprint Scanner
Connectivity: 4G LTE, GPS, Bluetooth, Wi-Fi, FM Radio, NFC, 3.5 mm headphone jack, micro USB
Battery: 3000 mAh
Moto G6 Plus Specifications [Expected]
CPU: Snapdragon 630
RAM: 4/6 GB
Operating System: Android 8.0 Oreo
Display: 5.93-inch Full-HD+ (2160 x 1080 pixels) IPS display with 18:9 aspect ratio
Rear Camera: 12 MP + 5 MP with LED flash
Front Camera: 16 MP with LED flash
Internal Storage: 32 GB (with 4 GB RAM), 64 GB (with 6 GB RAM)
External Storage: Expandable up to 256 GB via microSD card
SIM: Dual SIM
Other: Fingerprint Scanner
Connectivity: 4G LTE, GPS, Bluetooth 5.0, Wi-Fi, FM Radio, NFC, 3.5 mm headphone jack, micro USB
Battery: 3200 mAh
Moto G6 Play Specifications [Expected]
CPU: Snapdragon 430
RAM: 2 GB
Operating System: Android 8.0 Oreo
Display: 5.7-inch HD+ (1440 x 720 pixels) IPS display with 18:9 aspect ratio
Rear Camera: 12 MP with LED flash
Front Camera: 5 MP with LED flash
Internal Storage: 16
External Storage: Expandable up to 256 GB via microSD card
SIM: Dual SIM
Other: Fingerprint Scanner
Connectivity: 4G LTE, GPS, Bluetooth 4.2, Wi-Fi, FM Radio, NFC, 3.5 mm headphone jack, micro USB
Battery: 4000 mAh