Motorola has been going great guns recently with the Moto X and the Moto G getting some great appreciation. Although the Moto X hasn't come out of the US, we really wish it had and the Moto G is a massive success thanks to the awesome value for money it brings and it also is receiving the Android 4.4 KitKat update adding even more value to a device which is already very very good but Motorola or Google isn't resting on laurels as they are going to announce another smartphone next week.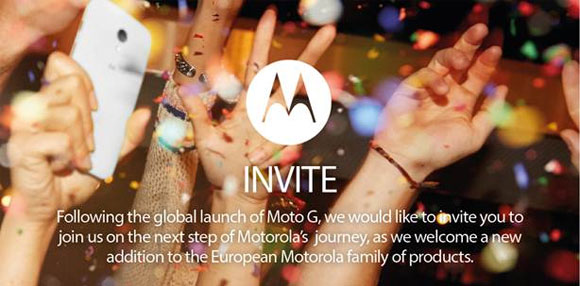 Motorola has sent out invites for an event next week in London, UK on January 14th. We have no clue what the device will be but we know its for the European market as the invite suggests. Either its a new device or Motorola might finally be planning to bring the Moto X to the rest of the world.
We hope its the Moto X with all the Moto Maker customizations we drool over but anyways the event is just a week away so we'll get to know quite soon.