MSI, the company known for making motherboards and laptops, has today announced a unique type of router at CES 2023. The new device, dubbed MSI RadiX BE22000 Turbo, unlike any other router in the market, comes with antennas that follow a specific device as it moves around the house.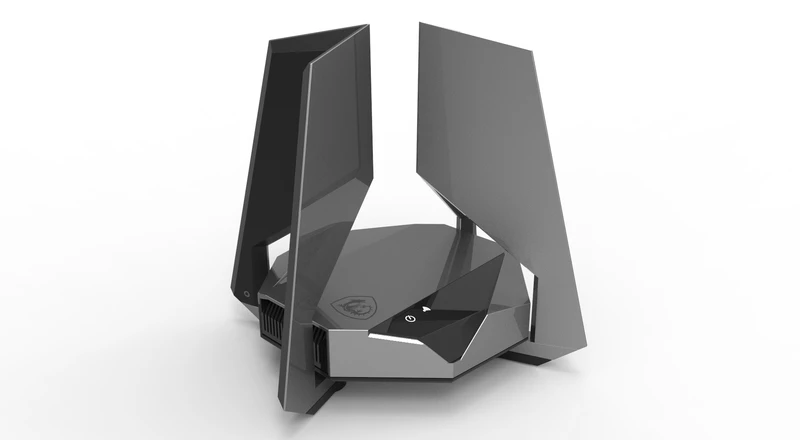 The antennas on the device dynamically follows specific devices as you move around the house in order to ensure optimal wireless coverage at all the times. While the feature sound pretty exciting, it appears that the company isn't done working on it, which is why it won't be available this year.
It appears that the company is yet to finalize Wi-Fi specifications and is also facing challenges in ensuring durability as it needs to make sure that the motors for the antennas can handle months and years of operation.
Apart from the antennas, the MSI RadiX BE22000 Turbo router will come with the top-of-the-line specifications and will be a premium offering from the brand. It is designed to support Wi-Fi 7 and there's also MSI AI QoS technology to reduce ping while gaming or to prioritize different types of content. It has channel bandwidths of 320MHz and the company claims that it can deliver 4x faster throughput compared to Wi-Fi 6 router.
As noted above, this router won't be available for purchase anytime soon and thus, its pricing information has not been revealed yet. We expect the device to be available sometime next year and the company could reveal more information as its launch date nears.