Mysterious Nubia smartphone with unusual flash arrangement surfaces
Just a few days' back Meizu surprised us by an unusual placement of the camera flash along the antenna lines. Now Nubia seems to be picking up the design for its upcoming smartphone.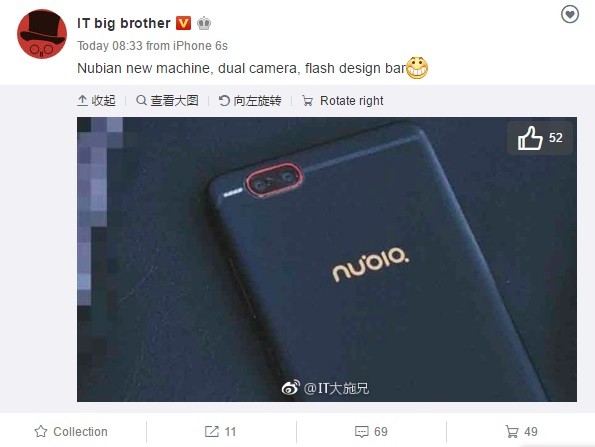 An unknown Nubia smartphone was teased on social media in China. Interestingly, the handset has a camera flash arrangement similar to the recently launched Meizu E2. A strip flash consisting of a series of LEDs is placed on the top antenna line. Additionally, the handset also sports a dual camera setup at the back.
While there are no details available regarding the Nubia smartphone, the design looks quite similar to the Nubia Z17 Mini. While the company denied the existence of the handset, we know that the company is expected to unveil the Nubia Z17 powered by the Qualcomm Snapdragon 835 chipset soon. As such, we may see this new design on the upcoming flagship.