Sony launched its Xperia Z2 flagship while Samsung launched the Galaxy S5 and now we wait for HTC which is scheduled to launch its next flagship, the 'All New HTC One' next month. And with less than a month to go, HTC has started the teasing with a new video.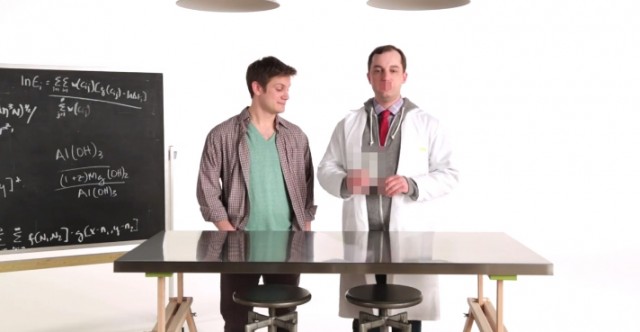 The New HTC One video teaser talks about the BoomSound technicality in the first minute. After the first minute, the guy says 'All New HTC One' which kind of confirms the weird name. The guy in the video even takes out the device but acting as a great tease, HTC has blurred the device. The two guys even talk about the features of the device but yes, you guessed it right, we don't get to hear it. Well, that's what teasers are all about. Check out the teaser below:
We pretty much know everything about the device. We have had press renders of the device in every color leaked. The specs of the device are a 5-inch 1080p display, Snapdragon 800 processor with 2 or 3GB RAM, dual-camera coupled with dual-tone flash, 5MP front facing camera. The device features a similar design to the last year's HTC One and that's not a bad thing at all.
HTC has a serious chance of one upping Samsung, considering even the Sony Xperia Z2 has better specs than the Galaxy S5. We just hope HTC brings something great to the market and this a great chance for them to get some traction and to get out of the red. HTC will unveil the New HTC One on March 25 and till then we are sure HTC will bring us more teasers. Be sure to follow us as we'll bring you everything you need to know on the upcoming HTC flagship.