Lately, we have been swamped by the number of Galaxy Note8 rumors coming to the fore. And the cycle isn't anywhere close to ending. Just yesterday, Exynos put the Galaxy Note8 on show while teasing the Exynos 9 chip. So here we have one more.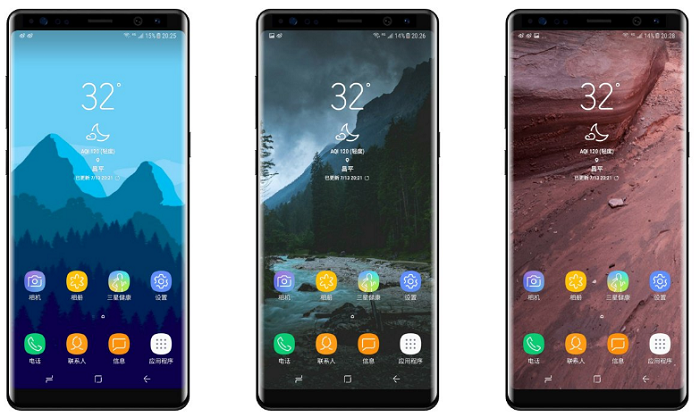 This one has three phones lined up side by side. And they only show the front. Surprisingly, there isn't much of a change in terms of design. If we compare it to yesterdays official 'leak', that one had much slimmer top and bottom chins. Comparatively, this is much similar to the Galaxy S8+. Obviously, this is the Note lineup and it will have a more rectangular body. Onleaks believes this to be a fan render. As official press renders would not show a low-battery. While a famous Chinese tipster believes this is the actual design of the phablet.
The Galaxy Note8 will have a 6.2 to a 6.4-inch screen, Snapdragon 835, or Samsung Exynos 8895, at least 6 GB of RAM and dual cameras at the back. The fingerprint sensor will be more likely at the back instead of underneath the screen.