Google launched its first Android One smartphone back in 2014 with the aim of bringing pure, unadulterated form of Android to the people at a price of $100 with a promise of timely updates. The first Android One smartphone was launched in India with the company later on launching more Android One smartphones in other developing countries. Like the Nexus and Pixel devices, the Android One smartphones were manufactured by other companies. Well, if a recent report is anything to go by, then Chinese manufacturer Xiaomi might just be the next company to launch an Android One smartphone.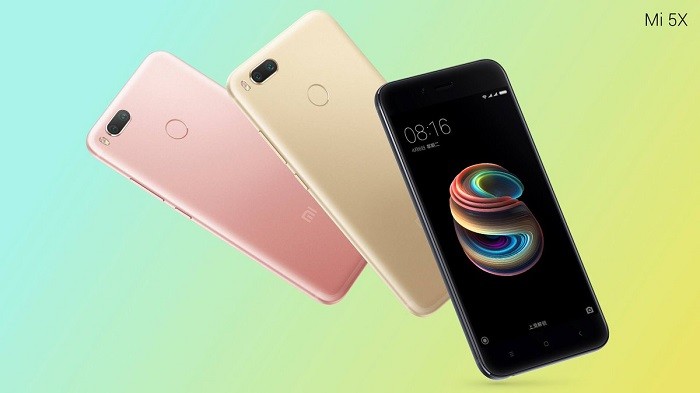 According to a report by krispitech, Xiaomi is working with Google for the next Android One smartphone. Well, this sounds interesting because Xiaomi has never launched a device that ran stock Android. Rather, all its devices run MIUI which is the company's own Android skin.

The next Android One smartphone is said to be the Mi 5X which was launched in July this year in China. However, both the companies are expected to launch the Mi 5X by renaming it as Xiaomi A1 or Xiaomi Tissot. Once the Mi 5X is launched as an Android One device, it will come with the latest version of stock Android, latest security patches every month, and probably, free unlimited high quality storage with Google Photos.
One thing worth noting here is that Android One devices have been budget smartphones with the users being offered the latest Google has to offer, be it the Android version or security patch. On the other hand, Xiaomi is known to offer smartphones that are priced reasonably well with good hardware. If Google and Xiaomi are working together on an Android One device, then this will be a very good thing. Something we look forward to.
Speaking of the innards of the Mi 5X, it comes with Snapdragon 625 SoC, 4 GB RAM, MIUI 9 based on Android 7.1.1 Nougat, 5.5-inch FHD display, 12 MP dual rear cameras, 5 MP front camera, 64 GB internal storage, fingerprint scanner, and, 3080 mAh battery. Now a phone like this coming with latest stock Android is definitely something people would love to own.
Of course, at this point of time, these are just rumors and there's no word from Google or Xiaomi, hence, take this information with a proverbial grain of salt.
By the way, would you like to see an Android One smartphone from Xiaomi with great specs and affordable price? Well, we surely would. Let us know your thoughts in the comments below.