HMD Global, who is the official licensee for Nokia brand of smartphones, has already announced its presence at Mobile World Congress (MWC) 2018 which will kick off in Barcelona, Spain later this month. While HMD Global hasn't revealed any information regarding the smartphones it's going to announce at MWC, rumors have it that the company will announce a slew of smartphones that include Nokia 1, Nokia 6 (2018) for global markets, and, the Nokia 9. Well, there's still around two weeks of time for MWC to kick-off, however, according to a recent report, HMD Global will launch these smartphones in India from April onwards.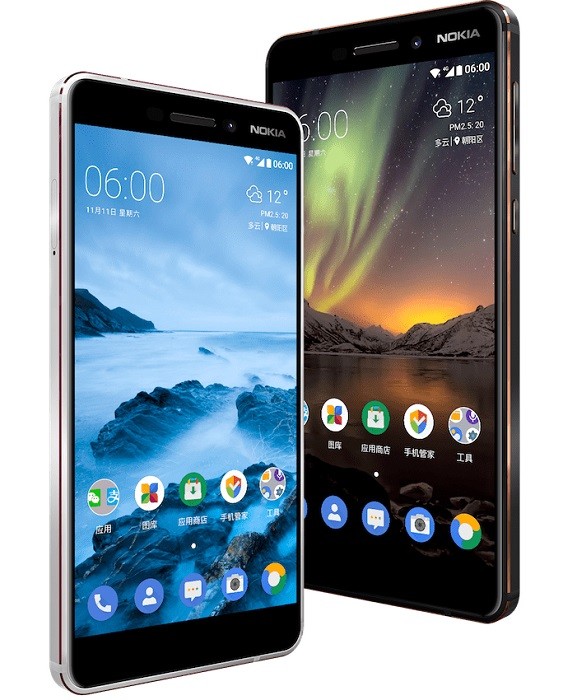 According to the information received by NokiaPowerUser from their retail sources in India, HMD Global is going to launch Nokia 1, Nokia 6 (2018), and, Nokia 9 (which is also called Nokia 8 Sirocco) in the country from April onwards. However, the retail sources also told NokiaPowerUser that HMD Global plans to launch one or two more devices in India after they are done launching Nokia 1, Nokia 6 (2018) and Nokia 9 in the country.
The Nokia 6 (2018) isn't a new device. It was launched last month in China, and, is expected to be announced for global markets later this month at MWC 2018, after which it should come to India. The Nokia 1, on the other hand, is an entry-level smartphone that's powered by Android Oreo (Go Edition).
Lastly, the Nokia 9, which is also called Nokia 8 Sirocco, is said to be a flagship smartphone from HMD Global for this year, and hence, should be powered by Qualcomm's latest and greatest Snapdragon 845 chip.
Needless to say, as all this information isn't coming from HMD Global, take it with a proverbial grain of salt, because either way, we will know more about HMD's plans at MWC later this month.