Yesterday, we told you that Nokia 3, 5 and 6 were confirmed to get Android 8.0 Oreo update by the end of this year. We also told you that there was no word from HMD Global regarding the release of Oreo update for its flagship smartphone – Nokia 8. However, if the latest report is anything to go by, then the Nokia 8 owners should get the Oreo update on their smartphones next month.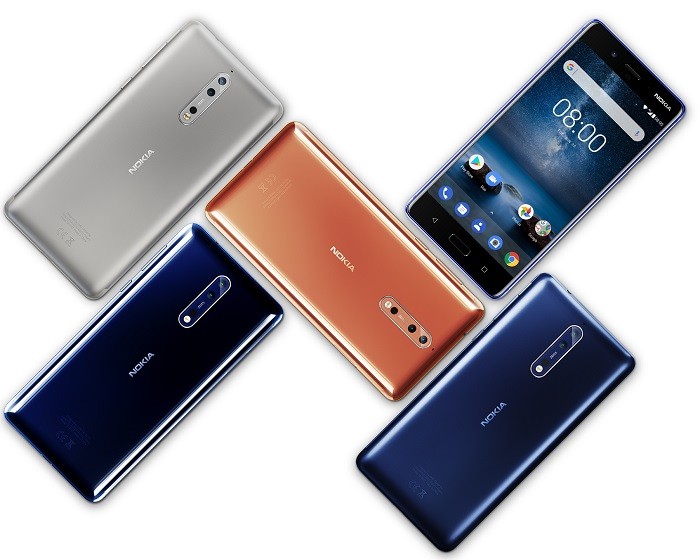 The Nokia 8 was unveiled last month and it runs Android 7.1.1 Nougat out of the box. The Nokia 8 was launched in India earlier this week. It was also launched in Taiwan where an HMD official reportedly revealed that the Android 8.0 Oreo update for the Nokia 8 would be rolled out by late October.
Well, if HMD manages to roll out Oreo update for Nokia 8 by the end of October, it will be the fastest company to have rolled out this update for its smartphone. As of now, the only smartphones that run Android 8.0 Oreo are Google Nexus 5X, Google Nexus 6P, Google Pixel, Google Pixel XL, Sony Xperia XZ1 and Sony Xperia XZ1 Compact.
We are on it @nokiamobile . @Android #Oreo maturing nicely on #Nokia8 , will release when perfect. Stay tuned! pic.twitter.com/wPxEGA4rJn

— Juho Sarvikas (@sarvikas) September 16, 2017
Around two weeks ago, Juho Sarvikas, who is the Chief Product Officer at HMD Global, had said that the Oreo update was already being tested on Nokia 8. Well, let's see if HMD is able to roll out the Oreo update to Nokia 8 next month.