Nokia Asha 502 press renders leaked
Just last week we heard about a new Asha smartphone with a double shot glass design, while we had an idea that the device would be a successor to the Asha 500 series, we now have press renders of the new Nokia Asha 502 device.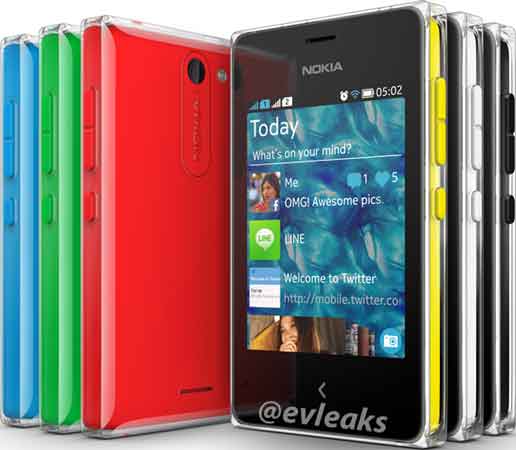 According to newly leaked press renders of the Nokia Asha 502, the smartphone will have a stylish transparent glass casing over the colourful polycarbonate body. The device, like the Asha 500, also boasts of dual SIM capabilities besides Wi-Fi connectivity. While the early renders almost match today's images, this device is equipped with the camera flash which was mysteriously missing from the previous renders.
The Nokia Asha 502 would be available in black, white, yellow, red, green, and blue colours. According to earlier rumours, the device might feature a display of 3.2 inches to 3.5 inches with a resolution of 640 x 360 pixels. We can also expect a 1.1/1.2 GHz processor along with the improved Asha platform. While it hasn't been officially confirmed the Asha 502 may feature in the list of the six devices expected to be announced on October 22.