The Nokia Lumia 1520 is the flag bearer of Windows Phone right now with specs matching that of the high end Android smartphones and previous reports had suggested that it might have been selling well too but we have been wishing of all the horse power in a smaller footprint and Nokia might have plans to bring such a device with the rumored Lumia Icon which will supposedly feature all the specs of the Lumia 1520 but with a 5-inch display and now we have another report from China along with some pictures suggesting a Lumia 1520V is in the works which will be a mini version of the 1520 but will not be any less in the specs department.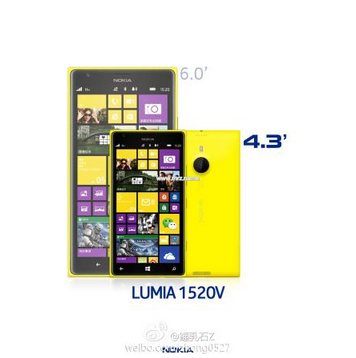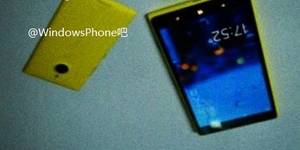 Reportedly, the Lumia 1520V will come with a 4.3-inch Full HD (1920×1080) display which will result in high pixel density of 513 ppi. The device will feature 2 gigs of RAM and 32 GB internal storage with no expansion. There will be a 14 MP PureView camera and a huge 3000 mAh battery.  There's no word on the chipset but it should be Snapdragon 800 considering the Full HD display is in tow. The phone will be unveiled after Windows Phone 8.1 goes official after April so there's still some time to go and we might come across some more leaks and rumors if the thing is real.
These rumored specs for the Lumia 1520V sound fantastic and we are delighted to see Nokia building on what Sony did with the Z1 Compact that is to bring a compact smartphone with all the high-end specs. Anyways we'll still suggest you to take this report with a pinch of salt but we'll keep you posted if there are any new reports on the Lumia 1520V.