Nokia Lumia 530 surfaces in new leaked pictures
Nokia Lumia 530 has been in the rumors since very long and there has been a leaked picture of the device as well but there's no clue as to when Microsoft plans on unveiling it. While we await its release, we have new alleged leaked pictures of the Nokia Lumia 530.
The new picture shows us the front and back of the device. The device does resemble the other Lumias in the affordable range but the rounder corners do make it reminiscent of the Lumia 620 and 630. Similar to the Lumia 630 and unlike the Lumia 520/525, the 530 features on-screen navigation buttons.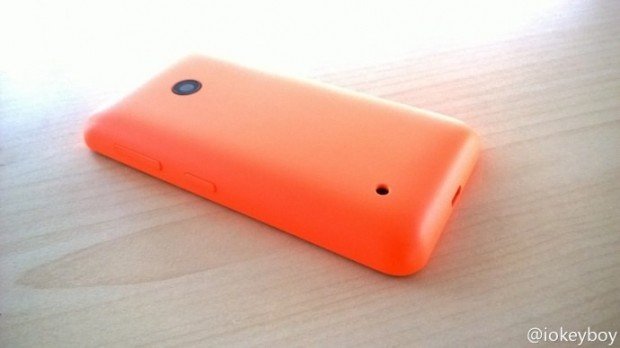 The Lumia 530 is said to be coming with a 4.3-inch display of WVGA (800x480p) resolution, most probably. The rumored specs of the device include the Snapdragon 200 chipset, dual SIM, no front facing camera and flash in the rear camera. It'll be interesting to see if Microsoft equip the Lumia 530 with 1 GB or 512 MB of RAM, considering the Lumia 630 has been panned for coming with 512 MB RAM while the Lumia 525 came with 1 GB RAM.
We can also expect the device to be priced even below the Rs. 10,000 mark, considering the 630 sells at around that price. If Microsoft does manage to price it well and combine that with decent specs than it would have a good chance of competing with the likes of Moto E.