Nokia Lumia 720 and Lumia 520 press images leak
Earlier this month, we spotted the Nokia Lumia 720 and the Nokia Lumia 520 in database of the Directorate Post & Telecommunication, Indonesia which is like the FCC of the US and today popular leakster from Twitter, @Evleaks has posted the press images of the two smartphones.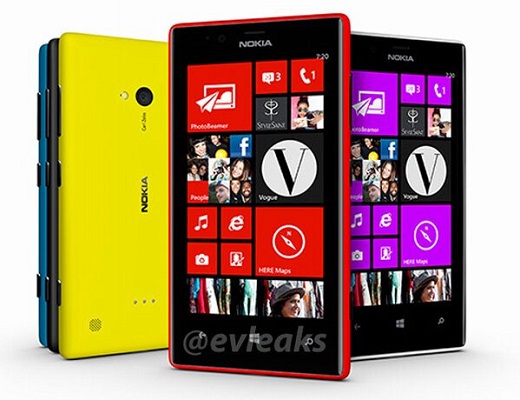 The Nokia Lumia 720 and the Lumia 520 are exepected to make an appeareance at the upcoming Mobile World Congress which is just round the corner.
The image you are seeing above is that of the Nokia Lumia 720 which seems to be a successor to the Lumia 710 and is expected to be mid-range smartphone with the rumored specs including a 4.3 inch ClearBlack Display, 1 GHz Dual-core processor, 512 MB RAM, 8GB storage, HSPA+, WP8, microSD, 5 or 8 MP camera with Carl Zeiss Lens coupled with a 2 MP front camera.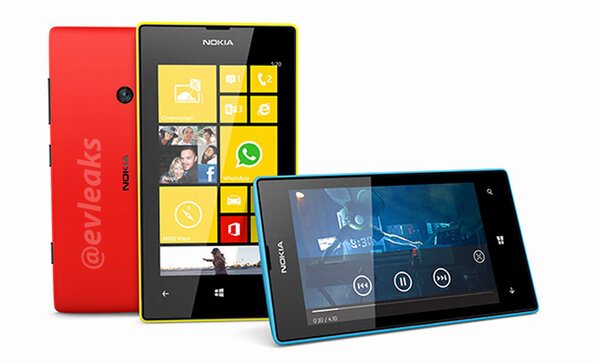 Next is the Nokia Lumia 520 which will be the successor to the Lumia 510 and is expected to be priced in the budget or low-end smartphones range and the 520 is expected to arrive with the specifications which include 4 inch Super Sensitive screen, 1 GHz Dual-core processor, 512 MB RAM, 8GB storage, microSD, WP8, 5MP with no front camera and of course run on Windows Phone 8 OS.
The devices will as per tradition, be available in multitude of color options but for now, it is just a matter of a few days until the devices go official and we'll bring you all the update from the MWC. Stay Tuned!