We highly doubt if there is anyone who hasn't wished for Finnish giant Nokia to launch a tablet of its own. The rumors about a Nokia Tablet dates back in November 2011 when a French GM of Nokia hinted on it. And today, Nokia CEO Stephen Elop has again hinted that the company is open to launch and tablet and is willing to 'consider any option' for a tablet OS.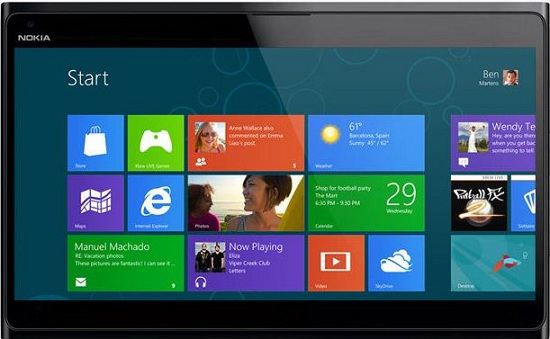 We have already seen a couple of patents back in October 2012 which hinted that the tablet was indeed coming.
Elop recently spoke to Australia's Financial Review and seems to have very much open about a tablet from the company. He hinted that the tablet, if any, might run on the Windows RT or Windows 8 OS given that Nokia's smartphone are powered on the Windows Phone OS and it would give users an integrated experience but the company has not decided on it yet. Elop said:
We would consider any option… It is important to note that the opportunity for companionship is something that any user is looking for. So, when you think about the Lumia 920, running on Windows phone, having a Windows tablet or PC or Xbox is something that will give us the opportunity to have a pretty integrated experience. Our first focus on what we look at is clearly in the Microsoft side… But we have made no decision or announced nothing.
This goes on to clearly tell us that we might see a Nokia tablet very soon but it seems that Nokia is taking things slow and learning on how the market conditions are from the Microsoft Surface tablet and how much the company could afford on launching a tablet in the already crowded market. Elop is quoted as below:
We haven't announced tablets at this point, but it is something we are clearly looking at very closely. We are studying very closely the market right now as Microsoft has introduced the Surface tablet, so we are trying to learn from that and understand what the right way to participate would be and at what point in time.
So is it finally time we see Nokia launch a tablet and what if it ran on the Android OS than Windows? Would you like to see an Android tablet from Nokia?