nubia Red Magic 2 with Snapdragon 845 SoC, 10 GB RAM and dual cooling system coming soon
Back in April this year, Chinese smartphone brand nubia launched its very first gaming smartphone – the Red Magic. And now, the company is all set to launch successor to the Red Magic – called Red Magic 2.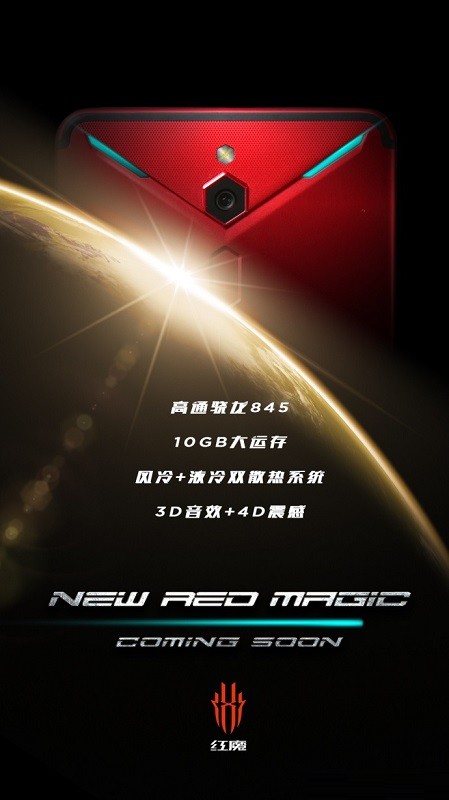 nubia has shared a poster (attached above) on Chinese social network Weibo teasing the Red Magic 2. The poster doesn't reveal the launch date of the Red Magic 2, but, it does reveal some of the features of this gaming smartphone.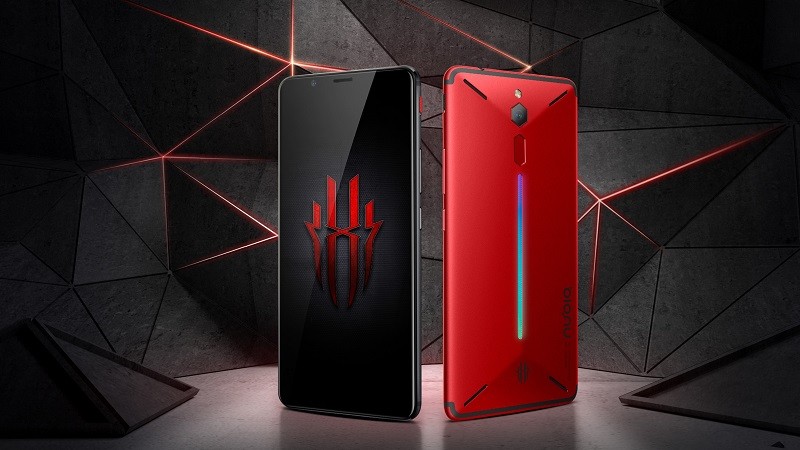 The teaser poster shared by nubia reveals that the Red Magic 2 will be powered by Snapdragon 845 SoC which is the latest and greatest chip from Qualcomm. This is an upgrade over the Snapdragon 835 that powered the Red Magic.
The Red Magic 2 will also be coming with 10 GB RAM, however, we believe there will be another model(s) coming with 6/8 GB RAM. For those unaware, the Red Magic was available in two RAM options – 6 GB and 8 GB.
In addition to that, the nubia Red Magic 2 will also be coming with 3D Surround Sound as well as 4D gaming enhancement. The latter we believe will offer vibratory feedback while gaming.
The Red Magic launched back in April came with air cooling, however, the Red Magic 2 will come with dual cooling system which will use both air cooling and liquid cooling. Well, that's cool (no pun intended).
The poster shared by nubia also shows the top-rear portion of the Red Magic 2 which reveals that the back of the smartphone will look a bit different than the back of Red Magic. Besides, it also reveals that the smartphone will come with a single rear camera which will be flanked by strips of LED lights. These LED lights around the rear camera were missing from the Red Magic.
We expect to hear more about the nubia Red Magic 2 in the coming days.