Official Galaxy Note II hands-on video out, 50 GB Dropbox storage announced
It has just been a day since Samsung officially announced the Galaxy Note II to the world and it is obvious that you might already have seen multiple hands-on video from various tech sites with all the commotion all around.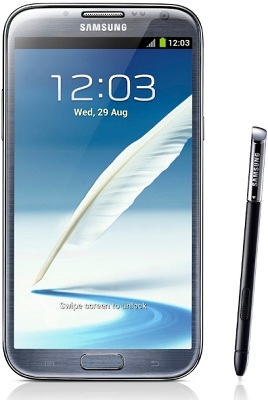 And to let you have a better look at the Galaxy Note II, Sammy has wasted no time and released its own 13 minutes long hand-on video.

The video is sweet. Takes you through all the new features that Samsung has worked hard on and brought into the new 'Phablet' and which could attract you towards buying one of those 5.5 inch devices when it is out in the market.

We personally have loved the video and would also like you to take some time out and do go through it once so that you get a better idea about what's new in the 1.6 GHz Quad-core processor powered Note II.

Along with this, Dropbox has announced that the new Samsung Galaxy Note II and also the Galaxy Camera will now arrive with deep integration of the cloud-based storage service and also give the owners of these two devices 50 GB of Dropbox storage for two years.

Until then catch the official hands-on video of the Galaxy Note II below.