Late last month, Chinese smartphone brand OnePlus announced its Software Maintenance Schedule, promising two years of Android version updates and three years of security updates for OnePlus 3, 3T, 5, 5T and 6. Although OnePlus didn't chime in on this at that time, we did tell you that this would probably result in OnePlus 3 and 3T getting the Android P update. Well now, after more than a month from announcing its Software Maintenance Schedule, OnePlus has finally announced that both OnePlus 3 and 3T will indeed get the Android P update.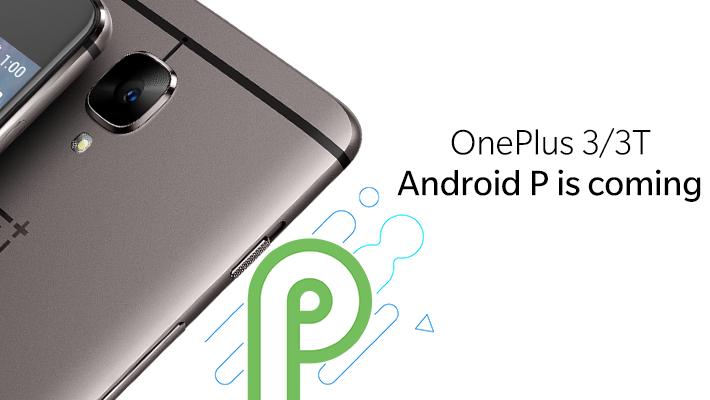 OnePlus made this announcement through its Forums. The company confirmed that both the OnePlus 3 and 3T which were launched in 2016 will be updated with Android P. This is highly impressive, especially when you consider that OnePlus 3 is now more than two years old.
Both OnePlus 3 and 3T are currently running OxygenOS 5.0.4 which is based on Android 8.0 Oreo, and, while OnePlus did say that it will update both these smartphones with Android P, it will be at the cost of skipping the 8.1 Oreo update. However, we believe that 3 and 3T users shouldn't complain about not getting the 8.1 Oreo update, because frankly speaking, no one would have expected OnePlus to roll-out Android P for these 2016 smartphones, so either way, they are getting more.

With that being said, once Android P is rolled out for OnePlus 3 and 3T, these smartphones will continue receiving Android security updates every two months for one year.
While this confirmation of Android P update from OnePlus for 3 and 3T is certainly a good news for its users, there's one thing they need to know. Even though OnePlus 3 and 3T will get the Android P update, they will be the last ones to get it, as OnePlus has said that it will first roll-out Android P update for OnePlus 6 which will be followed by 5/5T and then 3/3T. But hey, we still think that's acceptable considering you will be getting the Android P update for phones launched in 2016. That's the kind of software support you only expect from Google.
Do you own OnePlus 3 or 3T? What are your thoughts on OnePlus confirming Android P update for these smartphones? Let us know in the comments down below.