The OnePlus 5T that was launched last month came with a feature called Face Unlock which has been talked about a lot. The Face Unlock feature on the OnePlus 5T uses face recognition to unlock your smartphone. However, despite of having the same hardware, the Face Unlock feature is only available on OnePlus 5T and not the 5. But, owing to popular demand, OnePlus earlier this week confirmed that the Face Unlock feature will be rolled out to OnePlus 5. And now, the company might also roll it out to last year's OnePlus smartphones – the OnePlus 3 and 3T.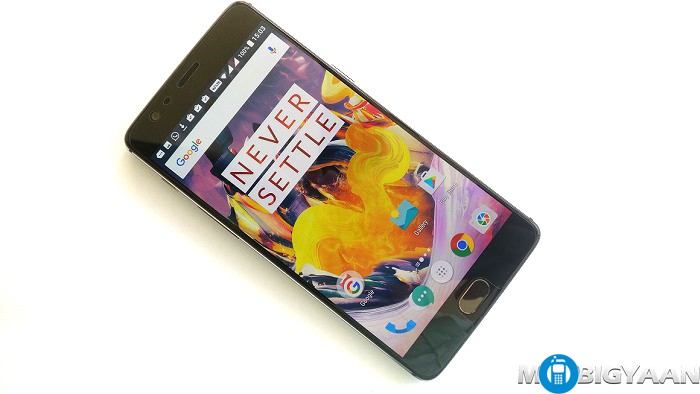 OnePlus Co-Founder Carl Pei on Twitter retweeted a OnePlus tweet about Face Unlock on OnePlus 5 by saying "OnePlus 3 and 3T users, make yourselves heard!". Moreover, Carl also wrote a post on OnePlus Forums where has asked owners of OnePlus 3 and 3T whether they too would like to have the Face Unlock feature on their smartphone.
https://twitter.com/getpeid/status/946428911688323072
"In the spirit of building together, we'd also like to ask our OnePlus 3 and 3T users: Do you want Face Unlock too?" said Carl Pei, Co-Founder, OnePlus. Well, we are pretty sure that the answer to Carl's question from OnePlus 3/3T users would be a big "Yes". After all, everyone likes to have features found in flagship phones to trickle down to older models.
Well, that said, Carl in his post on OnePlus Forums also wrote that the Face Unlock feature on OnePlus 5 would be rolled out in the form of an Open Beta build which will help them iron out bugs by gathering feedback from beta users. And, once all the bugs are squashed, the company would roll out a stable build to all users around the world which will bring in the Face Unlock feature to the OnePlus 5.
As far as the OnePlus 3 and 3T are concerned, we expect OnePlus to confirm Face Unlock for both these smartphones over the coming days?