The OnePlus 5, which was one of the most hyped smartphones of this year, was finally launched in June. It's powered by Snapdragon 835 SoC and is offered in two memory configurations – 6 GB RAM + 64 GB storage and 8 GB RAM + 128 GB storage. Irrespective of which variant you pick up, thanks to the OxygenOS which is the near stock version of Android, you will be having a great experience using it in your daily life.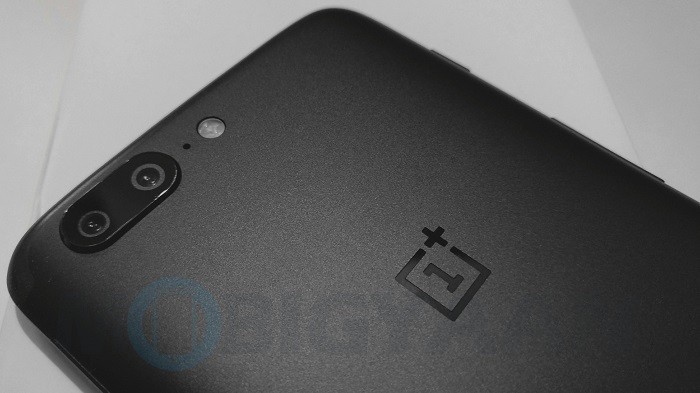 We already published our OnePlus 5 review last month and said that we were quite impressed with the phone. Of course, the phone does have its shortcomings. After all, no phone is perfect. But, having said that, the OnePlus 5 does come with some features that should be present on all other Android smartphones. Wondering which ones they are? Well, read on.
1) Reading Mode
The reading mode on the OnePlus 5 is our most favorite feature. It's a boon for people like me who read a lot on their smartphones at night. With the Reading Mode turned on, the screen of your OnePlus 5 is turned into grayscale to offer you an experience similar to that of other e-readers like the Amazon Kindle, while also reducing strain to your eyes caused due to the emission of blue light coming from the smartphone's screen.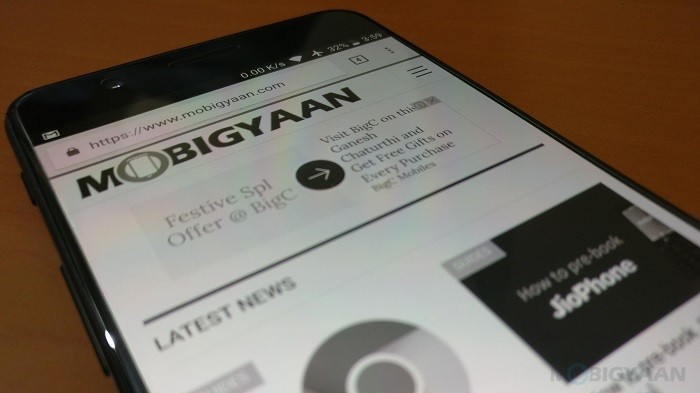 Not just that, the Reading Mode also adjusts the color temperature of the screen based on your surrounding lighting conditions using the phone's ambient light sensor. It can be turned on manually or can also be turned on automatically when you open any specific apps.
2) Alert Slider
We all have been through those embarrassing moments at least once when our smartphone started ringing while we were in a meeting or watching a movie in a theater or probably doing something much more important where our smartphone wasn't supposed to ring. Of course, smartphones do come with a silent mode, but, it takes multiple steps to turn it on.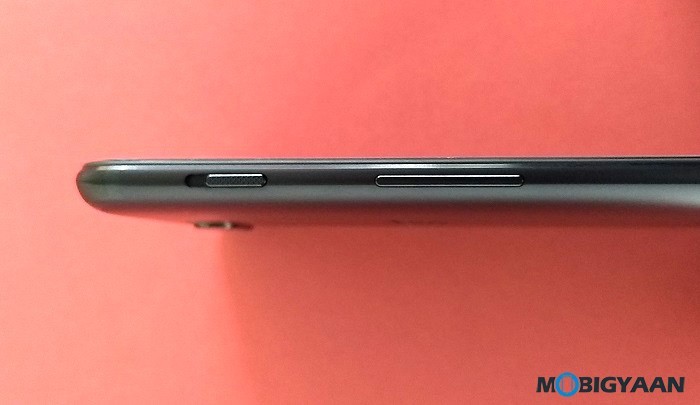 Also, for instance, if you are watching a movie, you wouldn't want to annoy others by distracting them with your screen's brightness because you forgot to turn on the silent mode on your smartphone. Well, with OnePlus 5, you don't have to worry about all this. Just push the slider all the way up to the top to turn on the silent mode. No need to unlock your smartphone at all. You could also do this while your phone's in your pocket.
3) Dash Charge
Do we really need to explain this? The Dash Charge is one of the fastest, or we would rather say, the fastest charging technology that's commercially available right now. Of course, there are other fast charging technologies in the market, but Dash Charge has a league of its own.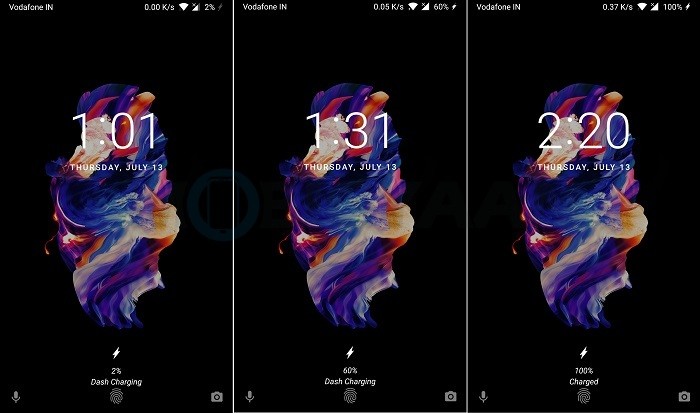 With the bundled Dash Charger and power cable, the OnePlus 5 charges from 0 to 60% in 30 minutes and from 0 to 100% in around 80 minutes. This makes you worry less about running out of power as you can juice up the OnePlus 5 in a jiffy. The Dash Charge is also the reason why I prefer gaming on OnePlus 5 more than on any other smartphone. After all, no one wants to wait for their smartphone to charge while their clan awaits them for a battle.
4) Stock Android
OnePlus is not only known to offer their smartphones with flagship like specs at an affordable price, but, it's also known for OxygenOS which is a near stock version of Android with just the right and useful amount of customization options thrown in.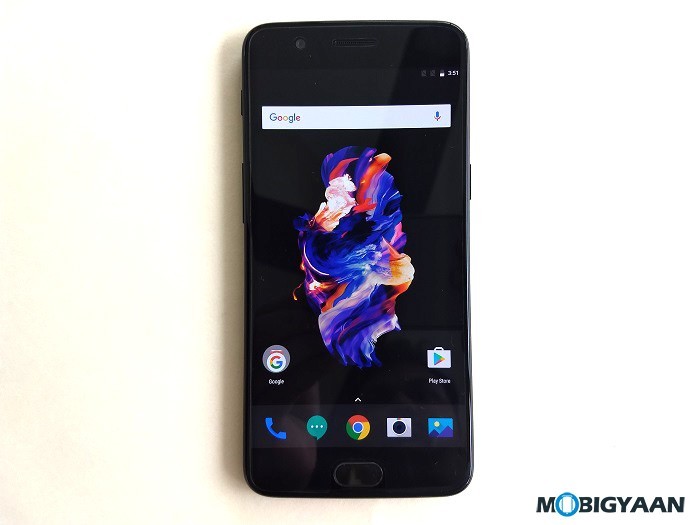 As the OxygenOS on OnePlus 5 is pretty much stock Android, it's devoid of any bloatware. After all, no one wants to own a smartphone which comes with crap that often can't be uninstalled. With stock Android, the phone not only becomes relatively faster, but, also helps manufacturers roll out latest Android version updates much more quickly as the amount of customization needed is minimal as opposed to other versions of Android like Samsung's TouchWiz which are heavily customized.
5) Screen Gestures
Smartphones are getting bigger than ever which makes it difficult for people with smaller hands to use them with one hand. Some manufacturers do make up for this by proving a one-handed mode, however, not all manufacturers out there do this. While the OnePlus 5 with its 5.5-inch display is pretty comfortable to hold with one hand, it does come with some screen gestures that make it easy to use with one hand.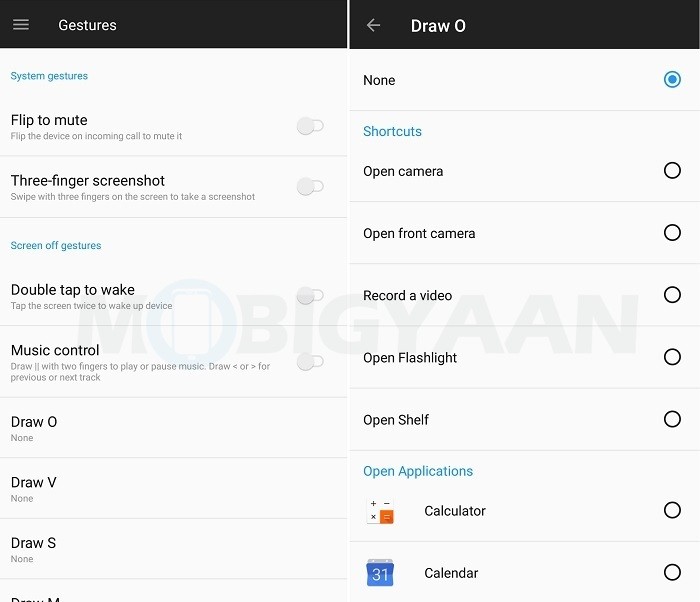 The OnePlus 5 supports screen gestures with which you can wake up the device, take a screenshot, open camera, record video, or better yet, open any app that you want. For example, you can draw V gesture on the screen to open YouTube, or, W to open WhatsApp. You can do this irrespective of whether the phone's screen is on or off.
6) Customizable Navigation Buttons
More and more smartphone manufacturers are switching to bezel-less design because of which the fingerprint scanners that were found at the front below the display are moved back (like on Galaxy S8), and, the capacitive navigation buttons are replaced with on-screen navigation buttons. Well, that's not the case with OnePlus 5 though.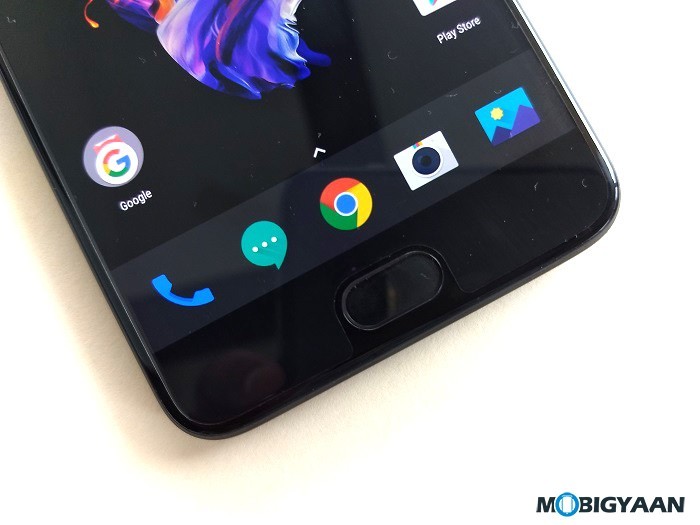 The OnePlus 5 does come with a fingerprint scanner at the front housed on the home button which is flanked by capacitive keys, and, these are customizable. You can turn them off and switch to on-screen navigation buttons, swap the positions of recent and back buttons, or, customize them to perform different actions like turning off the screen and opening camera. You can customize all three of these buttons to perform different actions on a long press or double tap.
So, these are the OnePlus 5 features that we would really love to see on all other Android smartphones. Do let us know if you think there's any other OnePlus 5 feature that should have made it to this list.
Also, check out our OnePlus 5 review if you are planning to buy one. And, if you already own it, then be sure to check out these OnePlus 5 tips and tricks to make the most out of it.