OnePlus has announced that it will launch a foldable smartphone in the second half of 2023. The announcement was made during at Mobile World Congress 2023 in the "From Fast & Smooth to Beyond" panel discussion.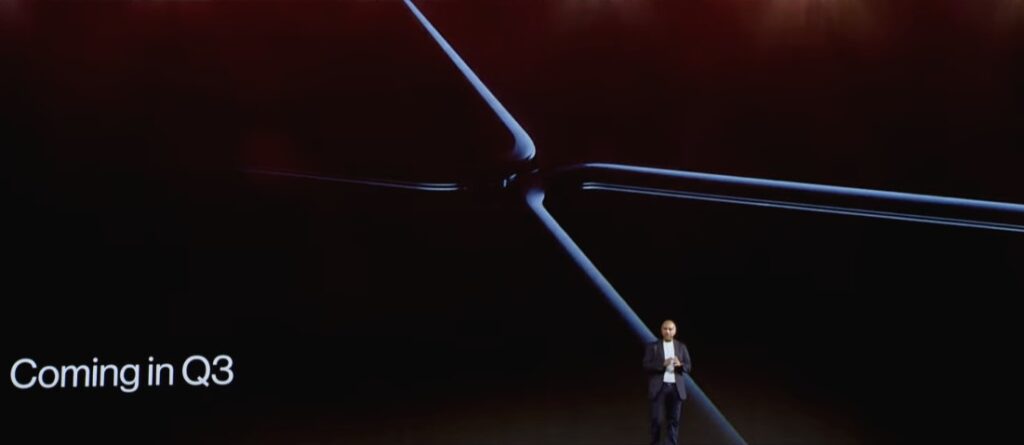 OnePlus has already indicated that something phenomenal is coming in Q3 2023 earlier this month at the OnePlus 11 Series global event and also posted a teaser image, hinting at the foldable. OnePlus says its first foldable phone will have the "signature OnePlus fast and smooth experience."
Kinder Liu, President, and COO of OnePlus said at the event, "Our first foldable phone will have the signature OnePlus fast and smooth experience. It must be a flagship phone that doesn't settle because of its folding form, in terms of industrial design, mechanical technology, and other aspects. We want to launch a device that aims to be at the pinnacle experience of today's foldable market."
OnePlus hasn't yet revealed any details of its upcoming foldable smartphone, but it said that it will come with high-end specifications. OnePlus has already filed for trademarks of two new products in China, the OnePlus V Fold and the OnePlus V Flip, so the company may launch a flip-style smartphone using these names.
OnePlus also shared its plan to create a stronger smart ecosystem in the next 3 – 5 years to provide a seamless connection between OnePlus devices such as smartphones, tablets, wearables, TVs, and other Internet-of-things devices. More details about the OnePlus foldable smartphone will be released soon in the coming months.