Last year in August, Samsung launched the Galaxy Note7 which could have been the best smartphone of the year. We said "could have been" because as you know, Galaxy Note7 units started catching fires and exploded which ultimately led Samsung to recall it from around the world. Well, Samsung has now announced that more than 96% of these units have been returned to the company till date.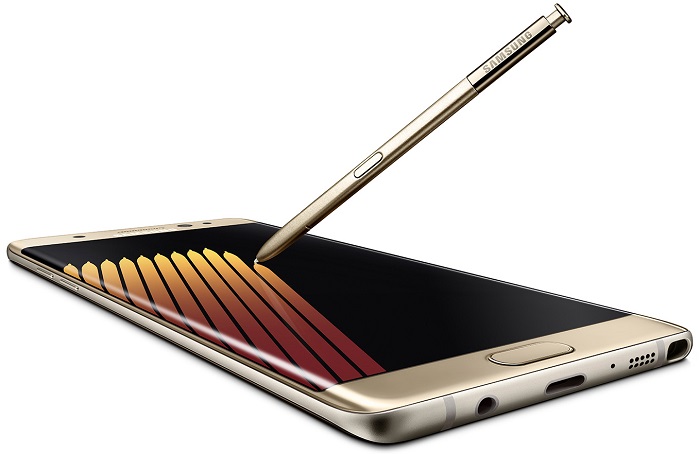 For those uninitiated, Galaxy Note7 units started catching fires and exploded which made Samsung recall these devices and replace them with the new ones which came with green colored battery icon, making it easy for people to differentiate between the faulty units and the safe ones. However, the safe units too started exploding which led Samsung to discontinue the Galaxy Note7.
Even after issuing the recall notice, many owners were initially hesitant of returning their Note7 or getting them replaced. The rate of return only increased when Samsung decided to take charge of the situation by rolling out software updates which would essentially turn the Galaxy Note7 into an expensive paperweight.
Till December, before Samsung rolled out an update which would prevent the Galaxy Note7 units from charging, this South Korean company had received 85% of the recalled units. Well, it seems that measure has helped the company increase the return rate by more than 10%.
"Together with our wireless carriers, we have taken aggressive action to limit the remaining phones' ability to work as mobile devices, further enhancing participation in the recall. We thank the Department of Transportation, airlines, airports, our partners and Note7 owners for their patience and support during this time." said Samsung in a statement.
It's also worth noting that the US Department of Transportation has removed the mandate to make pre-flight warnings about the Galaxy Note7. Well, after this Note7 debacle, it only remains to be seen what Samsung brings next with its upcoming flagship devices.