OxygenOS 3.2.1 update rolling out for OnePlus 3
OnePlus rolled out OxygenOS 3.2.0 update for OnePlus 3 earlier this week, but, users started reporting of issues while upgrading so OnePlus halted the update. Now, OnePlus has again started rolling out an update, but, it's not the OxygenOS 3.2.0 that's being rolled out, rather, it's OxygenOS 3.2.1.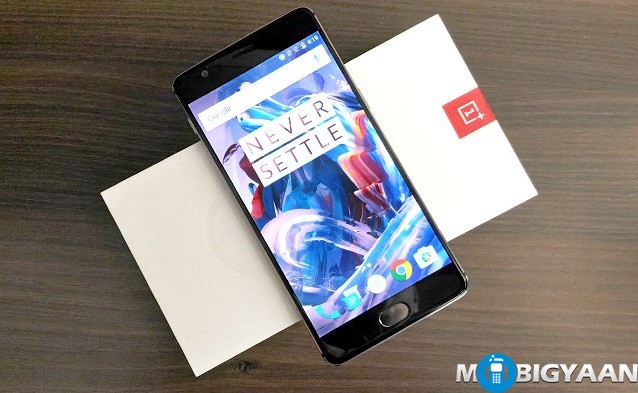 If you are unaware of the entire scenario, let us tell you what happened. As soon as the OnePlus 3 was shipped to the customers, there were many complaints from the users that the device wasn't utilizing 6 GB of RAM and was force closing apps. Some were also unhappy about the color rendition on the display. OnePlus did roll out OxygenOS 3.1.4 update to address such issues, but the update was restricted to review units.
OnePlus then rolled out OxygenOS 3.2.0 update for commercial units to address the same issues. However, many users were reporting that they were facing issues while upgrading. Some also said that the IMEI of their device was getting exposed while checking for updates. Hence, OnePlus halted the roll out of the update.
Now, OnePlus has skipped the OxygenOS 3.2.0 update altogether and is rolling out update 3.2.1 with all the above mentioned issues addressed along with having fixed some notification issues as well.
Here's what to expect:
Fixed some notification issues
Addressed SIM recognition issue
Enabled sRGB mode in developer options
Improved RAM management
Improved GPS performance
Enhanced audio playback quality
Updated custom icon packs
Improved camera quality/functionality
Fixed some issues in Gallery
Implemented latest Google security patches
Fixed bugs in Clock/Music apps
"If you've already updated to 3.2.0, this update includes some additional improvements. If you haven't, don't worry. This update includes all of the 3.2.0 improvements as well." said OnePlus. If you have already downloaded update 3.2.0 without any issues, you will have to download additional 15 MB of 3.2.1 update. However, if you didn't download update 3.2.0, you will have to download the file having size of 300 MB to get update 3.2.1.
As always, the roll out is incremental, so it will take a while till the update reaches you.