Earlier this month, OnePlus rolled out OxygenOS Open Beta update 23 and 14 for OnePlus 3 and 3T respectively which came along with 'Shot on OnePlus' watermark and much more. Now, this Chinese manufacturer has started rolling out OxygenOS Open Beta update 24 and 15 for OnePlus 3 and 3T respectively.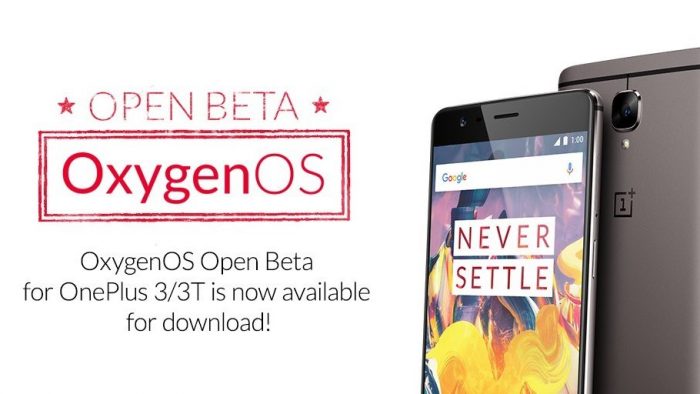 There isn't much new to this update. It comes with some minor bug fixes with the OnePlus Community app updated to version 1.9.5. The company has also added soft screen calibration which can be enabled by heading over to the Settings > Display > Screen calibration menu.
Having said that, there are two things worth noting here. Firstly, OnePlus has added a patch for the BlueBorne Bluetooth vulnerability which is appreciated. However, the company says that some BlueBorne vulnerability scanners won't be able to recognize this patch as it's independent of Google's monthly security patch for Android.
Secondly, the company has added a new boot animation which is actually a person writing "Never Settle" in different styles. You can check out the video attached below to see the new boot animation and do let us know whether you liked it or not.
https://youtu.be/Q0UGRGheoE0
Here's the entire change log of OxygenOS Open Beta update 24 and 15:
Added "Soft" screen calibration: We've reverted the screen calibration and added the new calibration from last build as "soft." You can enable the new calibration in the "display> screen" calibration section of settings
New boot animation
Optimized the clearing of recent apps
Updated Community app to V1.9.5
Minor bug fixes
As always, this update is only available to those who have already flashed an Open Beta build on their OnePlus 3/3T. If you are stable build and want to check out this Open Beta update, you will have to flash it manually to your device. You can head over to the links given below for installation instructions and to download the required files.
Download Links: OxygenOS Open Beta update 24 for OnePlus 3 | OxygenOS Open Beta update 15 for OnePlus 3T