We recently reported that Pebble was all set to unveil its brand new smartwatch today and that's exactly what they have done. The company has unveiled its new wearable, the Pebble Time smartwatch.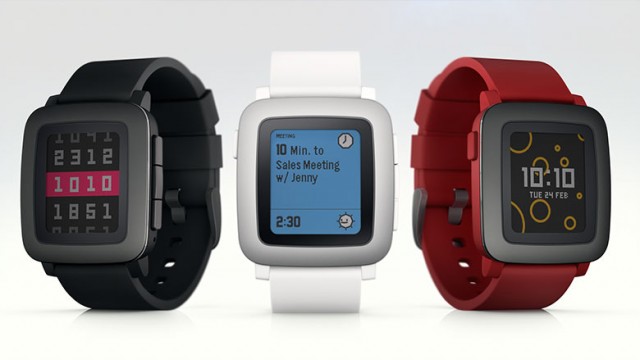 As we had expected, the new Pebble Time features a color display, which is a first for the company. Pebble had been using monochrome display on its previous models but the new Pebble Time marks a change. The Pebble Time features a low power color e-ink display and not LED or LCD displays we're used to. Even though there's a new display, Pebble tells us to expect the great 7 day battery life we'e come to see from previous Pebble smartwatches.
Pebble has also made some changes in the hardware with the new smartwatch. The Pebble Time is 20 % thinner than the original Pebble and there's a new mechanism, which makes swapping bands a lot easier. The wearable also includes a "smart accessory port", which should interest third party developers. Pebble Time also comes with a new microphone, which lets you record messages and use voice commands.
The software has gone through an overhaul and there's a new "timeline" view, which lets you see what's coming up. The new interface also lets you see information on the glance, the information is sorted chronologically under various categories like reminders, notifications, news, travel and more. The new device comes with support for all the Pebble apps including all the watchfaces.
Pebble Time will be compatible with iOS and Android, so nothing's changed there. Pebble will offer the smartwatch for $200 and the watch will start shipping in May. Pebble has also put the smartwatch on Kickstarter and you can back the device for $150. The good news is Pebble has already moved ahead its $500,000 goal and should soon the $1 million mark.