Philips working with Nest on next-generation smart bulbs
The smartphone market is doing well, the smartwatch segment is heating up and a new segment is emerging – smart bulbs. After Samsung and LG, Philips is next in line to reveal its Smart bulb plans in collaboration with the Google-owned thermostat company, Nest.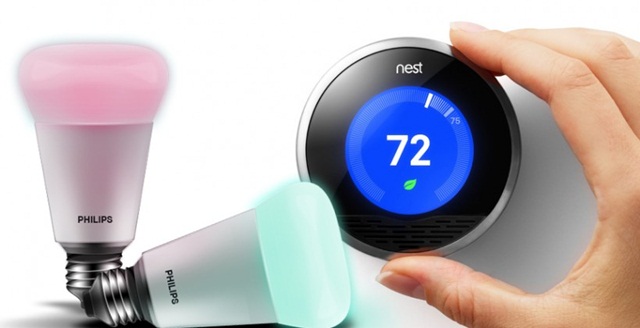 "We are working with Nest to investigate what new features we could bring to our users through the combination of the hue developer programs and Nest developer program," stated a Philips spokesperson on the project.
Nest works on creating smart homes. Its last project was working on smoke detecting bulbs that can serve as smoke alarms. The lights would turn on automatically if smoke is detected and red if Carbon Monoxide is detected.
The project with Philips is actually of a different kind. It is based on color therapy i.e. helping out a person's mood with different hues of light. It would lead to great savings in HVAC (heating, ventilation, and air conditioning) cost by controlling your perception of the room temperature.
The future seem interesting – it might be soon possible to control smart bulbs with smart watches, since Nest is working on Android Wear compatible smart bulbs, which might share APIs with not just Android Wear based smartwatches, but also Google Glass.
The availability of smart bulbs for the mainstream market is not yet known, but it has made the future seem interesting.