More than two weeks ago, Google started rolling out the 'Show Installed Apps' toggle in Play Store. Well, it seems Google isn't done tweaking the Play Store and testing some new features yet. Google started showing the 'Top Features' of apps in Play Store to some users recently, however, it now seems that this feature is rolling out to the users in India as well.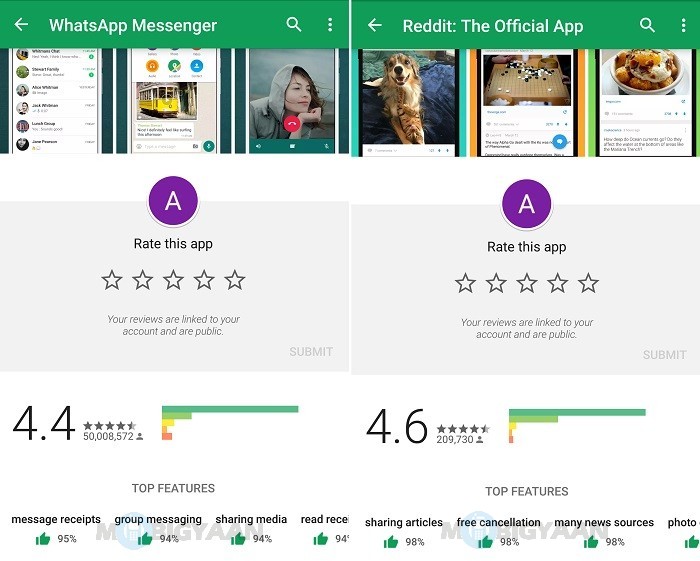 The Top Features of an app are being shown below the app rating. The top features of an app along with the percentage of positive feedback of those features is also being showed. For example, if we talk about WhatsApp, then features like sharing media, group messaging are shown under the Top Features section with the percentage of users giving upvotes to those features.
However, strangely enough, this section isn't popping up for all the apps, but, from what we are seeing right now, this section is showing up for apps like Facebook, Twitter, Facebook Messenger, LinkedIn, Snapchat, Instagram, Prisma, Quora and Reddit.
Our Play Store version is 7.3.07 and most of the members here at MobiGyaan too are seeing this Top Features section. Are you able to see this Top Features section in Play Store? Do let us know which apps is it showing up for and we will update our list.