Qualcomm Snapdragon 855 – Here's everything you need to know
US-based chip maker Qualcomm announced the Snapdragon 855 SoC at its Snapdragon Summit in Hawaii, but, the company didn't reveal much details about it. Well now, Qualcomm has finally revealed all the technical details of Snapdragon 855, so let's take a look at what it has to offer.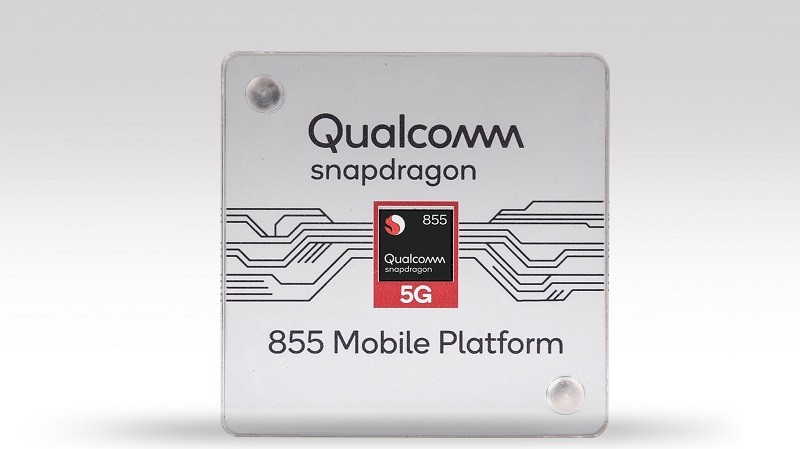 The Snapdragon 855 is a flagship chip and is successor to the Snapdragon 845 that was announced last year and powered majority of the Android flagships that launched this year. And, needless to say, the Snapdragon 855 does come with some new features as well as improvements over its predecessor.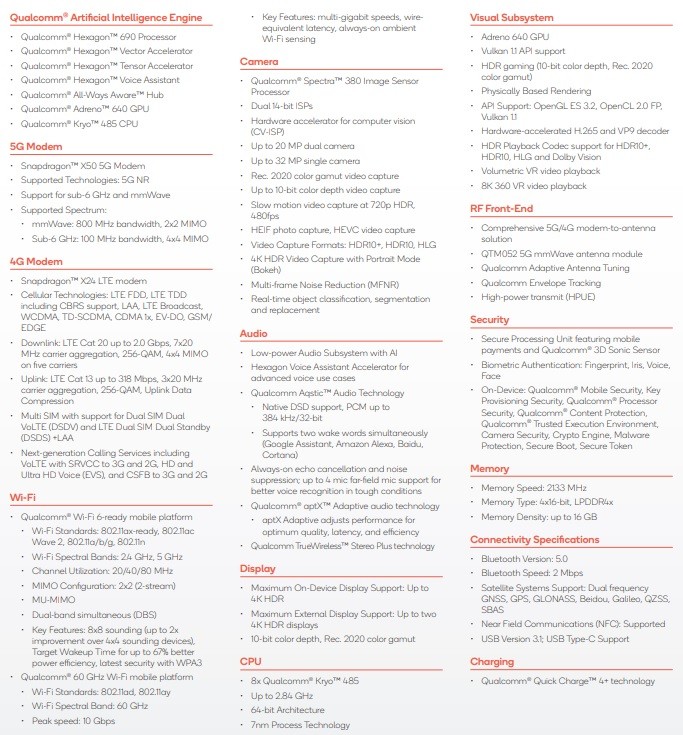 Performance and Gaming
The Snapdragon 855 is based on 7 nm manufacturing process and comes with eight Kryo 485 cores that are clocked at up to 2.84 GHz. Four of these are efficiency cores, whereas the other four are performance cores. The Snapdragon 855 also comes with Adreno 640 GPU with support for Vulkan 1.1 graphics library. The chip offers up to 45% uptick in performance and up to 20% faster graphics as compared to its predecessor.
This flagship chip also supports HDR and physically based rendering for a better gaming performance. In fact, it also provides 1 Billion shades of color and uses custom algorithms to reduce frame drop rate by more than 90%.
Connectivity
The Snapdragon 855 SoC supports multi-gigabit 5G – thanks to the Snapdragon X50 5G modem. It supports 5G for both Sub-6 GHz and mmWave frequency bands. It also comes with X24 LTE modem for 4G connectivity that offers a peak download speed of 2 Gbps and peak upload speed of 318 Mbps.
The Snapdragon 855 also comes with 802.11ay-based Qualcomm 60 Hz Wi-Fi that offers speeds of up 10 Gbps. The Snapdragon 855 also comes with support for Qualcomm Wi-Fi 6 which includes features like 8×8 sounding and Target Wakeup Time for up to 67% for better power efficiency.
Artificial Intelligence
Snapdragon 855 comes with Qualcomm's fourth-gen multi-core AI Engine which offers more than 7 Trillion operations per seconds (TOPs) as well as 3x better AI performance over its predecessor. This fourth-gen AI Engine includes AI Speech, AnyVision, iFlytek, Elevoc, and Nalbi, and comes with a software suite that brings in enhancements to Qualcomm Neural Processing SDK, Google's Android NN-API, as well as to both Hexagon NN and the Qualcomm Math Library.
The Snapdragon 855 brings in on-device Voice Assistant that uses AI acceleration for suppression of noise and cancellation of echo.
Camera
The Snapdragon 855 features Computer Vision (CV) ISP that facilitates computational photography while also offering up to 4x more power savings. This CV-ISP comes with hardware-based depth sensing which enables object segmentation in real-time in 4K HDR video at 60 FPS. This lets user replace the selected objects and backgrounds in the scene in real-time in 4K resolution. In simple language, it means that Snapdragon 855 support portrait mode in videos too.
That said, the Snapdragon 855 includes Spectra 380 ISP (Image Signal Processor) which brings in support for HDR10. That said, this latest and greatest mobile chip from Qualcomm also comes with hardware acceleration for encoding of HEIF file format. This reduces the file size by 50%. The Spectra 380 ISP also supports video recording in HDR10+.
Entertainment
Qualcomm has already included Vulkan 1.1 graphics library support, physically based rendering, and super-fast Wi-Fi connectivity in Snapdragon 855 for improved gaming experience. But, the Snapdragon 855 also comes with Qualcomm aptX Adaptive audio codec as well as Qualcomm TrueWireless Stereo Plus for a better audio experience.
In addition to HDR10+, the Snapdragon 855 also comes with hardware accelerated H.265 and VP9 decoding for power efficiency. Apart from that, the Snapdragon 855 also supports 8K video in virtual reality (VR).
Lastly, the Snapdragon 855 also supports Qualcomm's 3D Sonic Sensor which is the world's first commercial ultrasonic under-display sensor.
Commenting on the launch of Snapdragon 855, Alex Katouzian, Senior Vice President and General Manager, Mobile, Qualcomm Technologies, Inc, said, "As operators launch 5G networks in early 2019, consumers will for the first time be able to take advantage of transformative 5G consumer experiences on mobile devices with Snapdragon 855. We are proud to share our technology inventions and be among the first to bring mobile 5G to the world."
Snapdragon 855-powered devices are expected to start shipping in first-half of 2019, with OnePlus being the first smartphone brand to launch a smartphone with Snapdragon 855.