Apple released iOS 11 with the new iPhones this year. With the launch of the iOS 11, more and more features are added to it to make the interface simpler and convenient. Features like Screen Recording come native to the iOS 11 and you can record screen activity on iPhone and iPad with just a push of a button.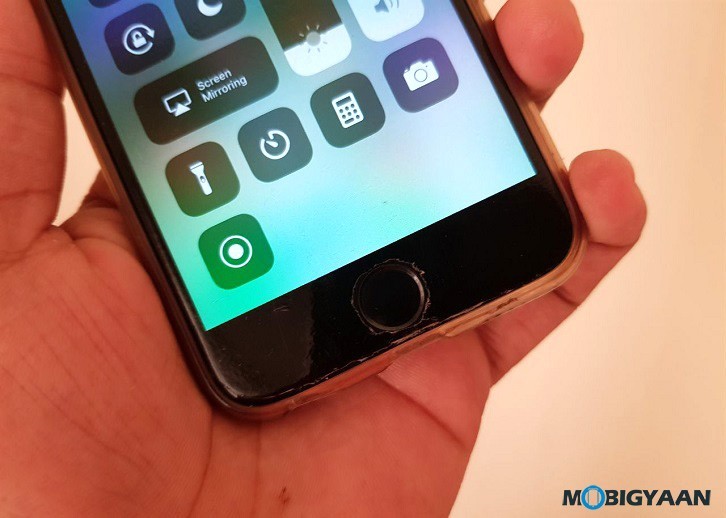 Screen recording can be done for the following purposes. It can be made for anything like showing your gameplay or let your friends walkthrough in an app, explain something about the phone or an app or anything that's on the screen.
Record screen activity on iPhone running iOS 11
First things first, you will need to add the Screen Recording shortcut to the Control Center. To do that, follow the steps below.
Launch Settings on your iPhone.
Tap the Control Centre.
Tap Customize Controls.
Here, you can organize additional controls to appear in the Control Centre.
Swipe to the bottom until you find Screen Recording control.
Hit the '+' button, the Screen Recording control will be added to the Control Center.
Now go to the screen you want to record and bring the Control Center from the bottom.
Tap the Recording icon, it's two nested circles.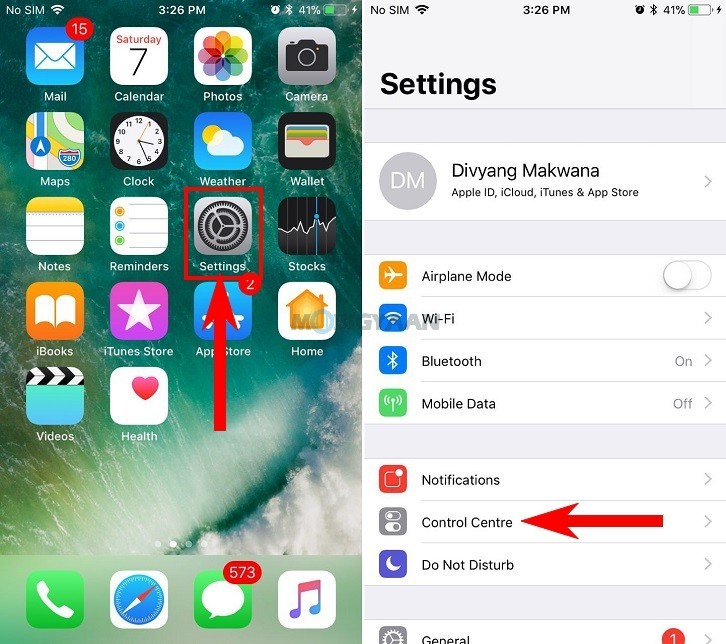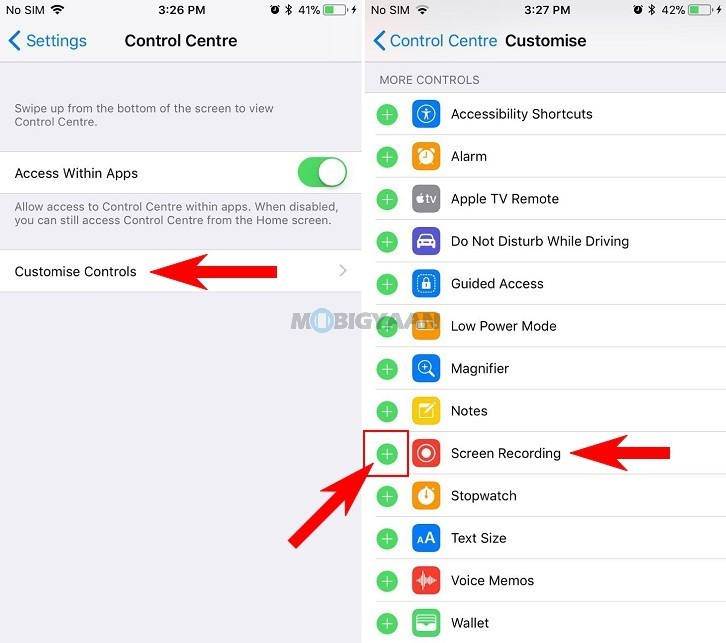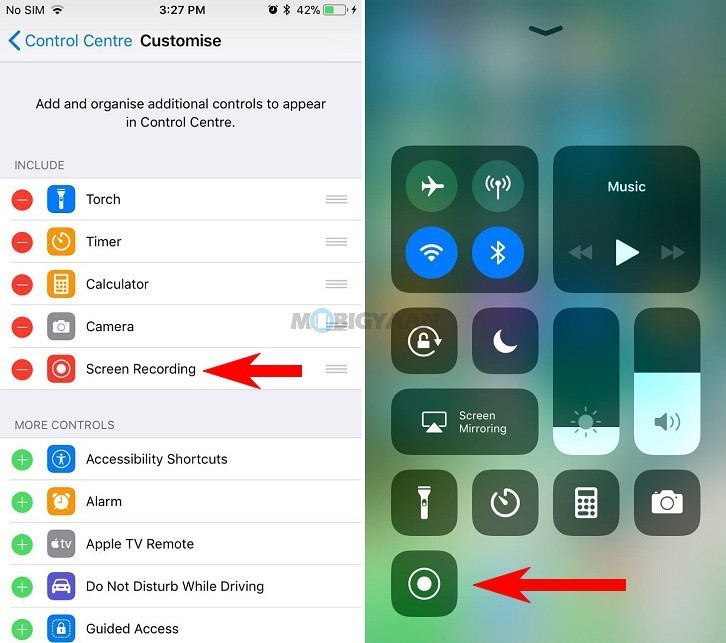 A 3-second countdown begins and your iPhone will start recording the screen. A Red bar indicates that the recording has been started.
Once you have done with the recording, tap the Red bar and select Stop.
You can also stop by bringing again the Control Center and tap the Screen Recording icon. The recording will be automatically saved in the Photos. This way you can share your screen recordings with your friends.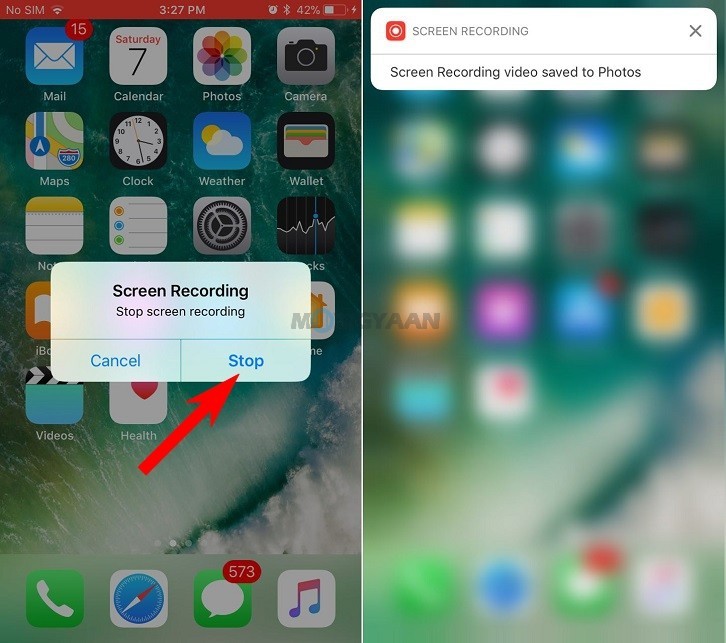 Also, check out how to record screen activity on Androids.
So, it was an easy trick to record screen activity on iPhone or iPad. Want to ask any questions related to this guide? Comment below. Find more tutorials on How to Guides.