In late August this year, we learnt that WhatsApp was going to introduce verified accounts for businesses like Facebook, Twitter and Instagram. Then in early September, WhatsApp announced its Business app for small companies and also started rolling out verified profiles. Well, until now, we had only heard about some of the features this app would have and WhatsApp's plans for it. But now, we are getting our first and best look yet at the WhatsApp Business app.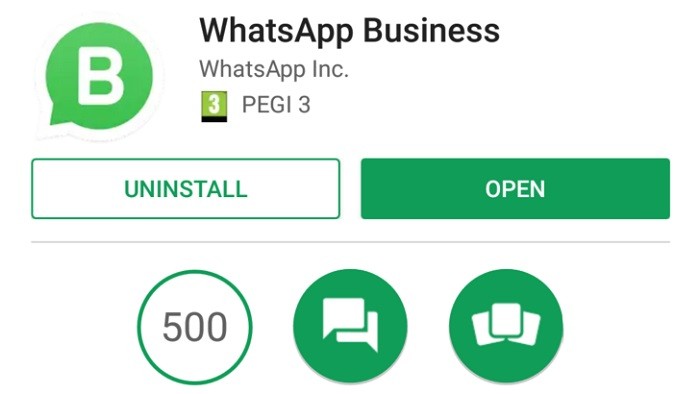 The WhatsApp app for businesses is called, well, WhatsApp Business, and, has the same logo like the regular app has, however, the phone icon is now replaced with the letter 'B'. The details of WhatsApp Business app have been leaked by an Android Police reader who was able to sign up as a beta tester of WhatsApp Business.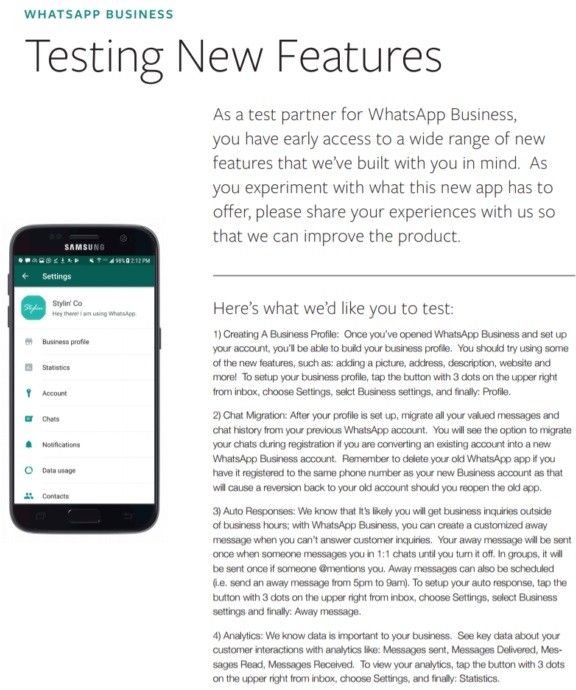 According to the leaked material, the WhatsApp Business app comes with features like Business Profile, Chat Migration, Auto Responses and Analytics.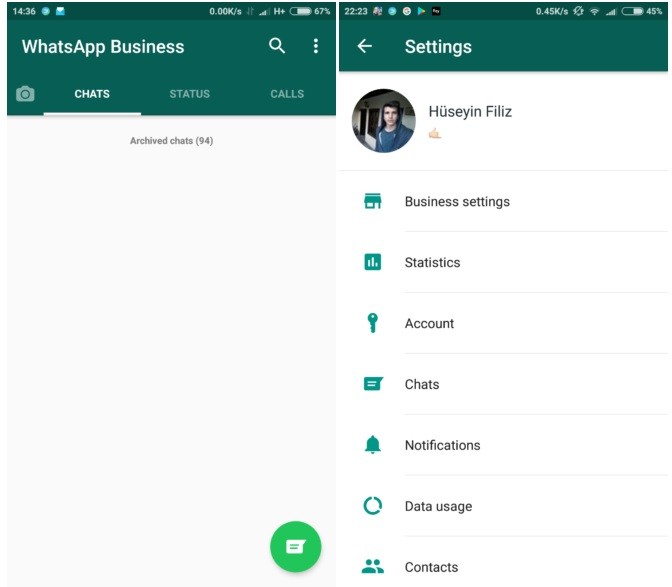 The design of the WhatsApp Business app for Android is similar to the regular app for Android, however, the title bar now says WhatsApp Business instead of saying only WhatsApp. Moreover, the Settings menu now has two new sections – Business settings and Statistics.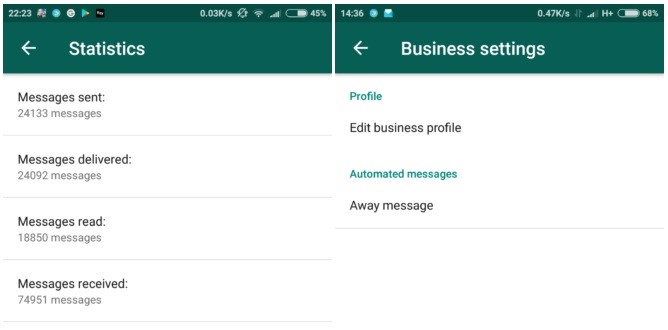 The Statistics section doesn't show much useful statistics, rather, it only shows the number of messages that were sent, received, read and delivered from your business account. Speaking of the Business settings section, it further shows two more options, for editing your business profile and to set 'away message'.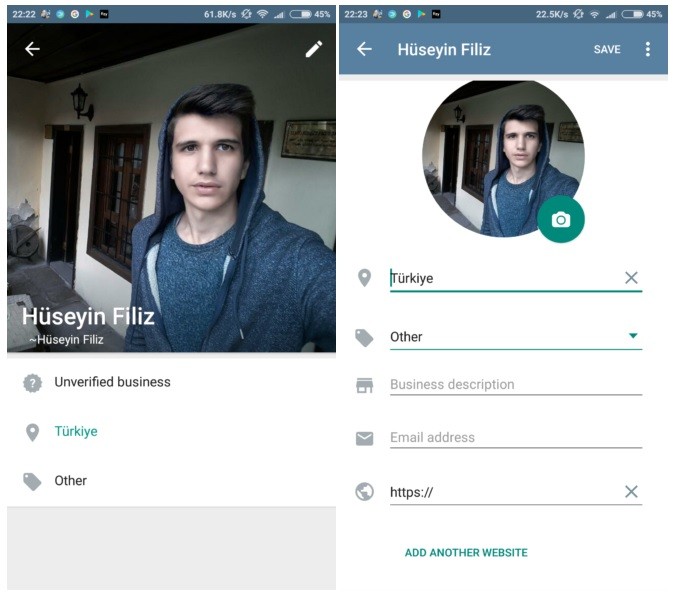 Under the 'Edit business profile' section, you can edit your business' details like location, category, description, email ID and website URL. You also get a preview of how your business profile would look to others when they open it.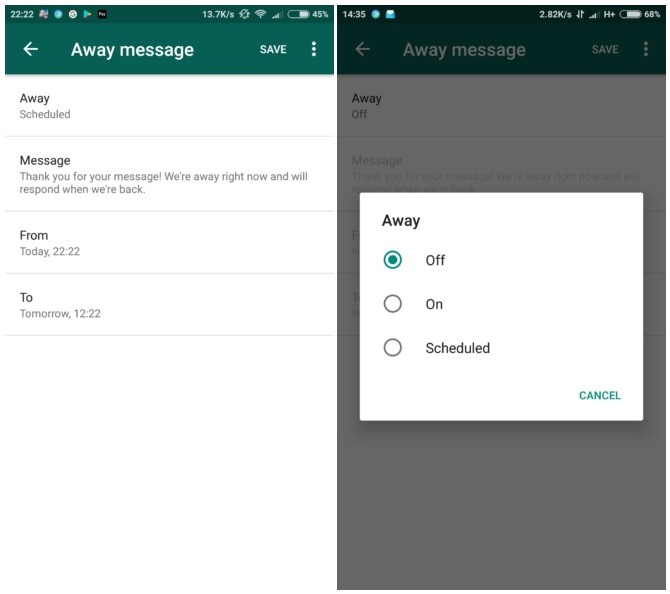 Speaking of the away message feature, it's actually an auto-responder which would allow businesses to respond to the messages they would receive from their customers when they are unavailable to reply them. The away messages can be either turned on for all the messages, or, can be scheduled to be sent between specific time and date.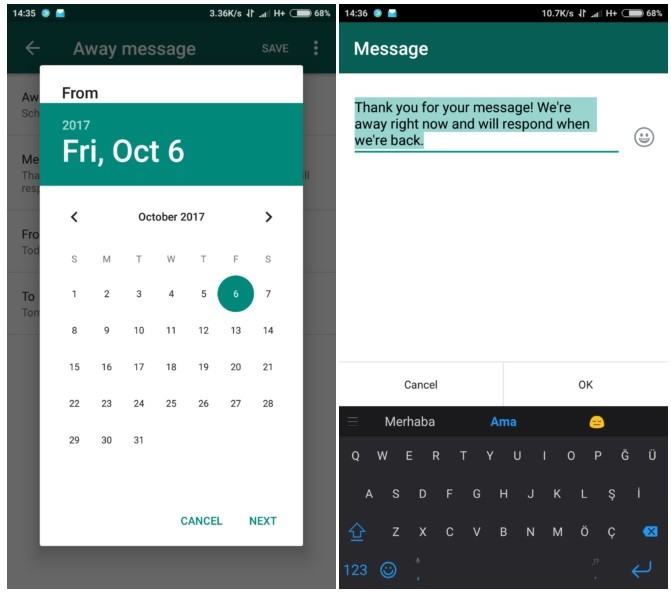 You can also personalize the away message and can also use emoji in it, because why not? Going by the screenshots, there doesn't seem to be any character limit to the away messages, which is appreciated.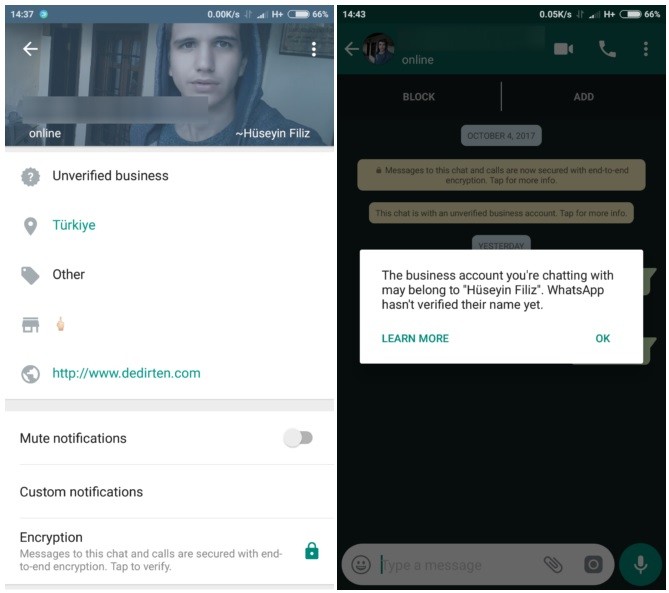 On the customers' end, they will be able to see all the details the businesses have added when they open up the business' profile. If that business account is verified, it will appear with a  
  icon along with "Verified business" written below the business name. When the customer initiates a chat with the business account, he would see the usual yellow box saying that the chat is secured using end-to-end encryption, and, there would be another yellow box which would mention that they are chatting with a verified/unverified business account.
Also, when it comes to managing your personal and business accounts, WhatsApp provides multiple options like using only the business app in one phone, using the business and regular app in one phone, using the regular and business app in one phone but with landline number registered, and, using both the apps in two different phones. You can take a look at the image below for more detailed explanation.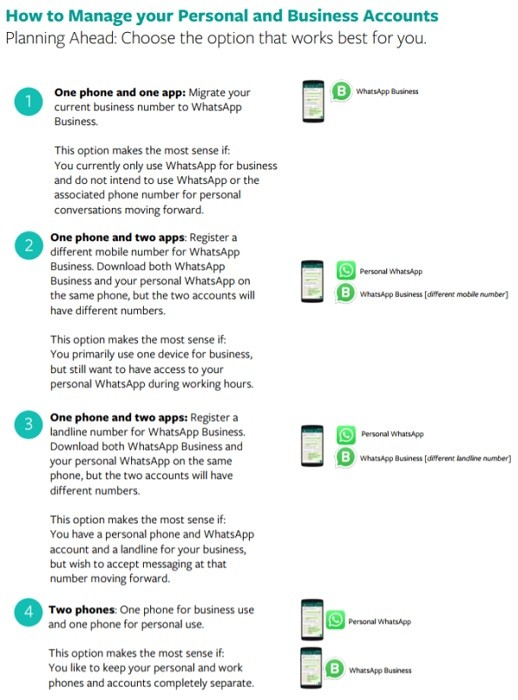 This WhatsApp Business app for Android cannot be downloaded right now, however, you can sign up to be a beta tester here if you want to check it out. However, even if you sign up, you will only be able to use this app if you are accepted in the beta test program.
The app can also be downloaded from either of the links given below, but again, like we said, you will have to sign up as a beta tester first and be accepted by WhatsApp into the beta program.
Having said that, what are your thoughts on this WhatsApp Business app? Do you think there should have some more features? Share your thoughts with us in the comments down below.
Download Links: WhatsApp Business app for Android on Play Store | WhatsApp Business app apk for Android on APKMirror