Reliance Jio may have to further extend free offer beyond March 2017
While Reliance Jio has already extended the free unlimited Jio Welcome Offer by rechristening it as Happy New Year Offer, the new operator may yet again have to extend its free period.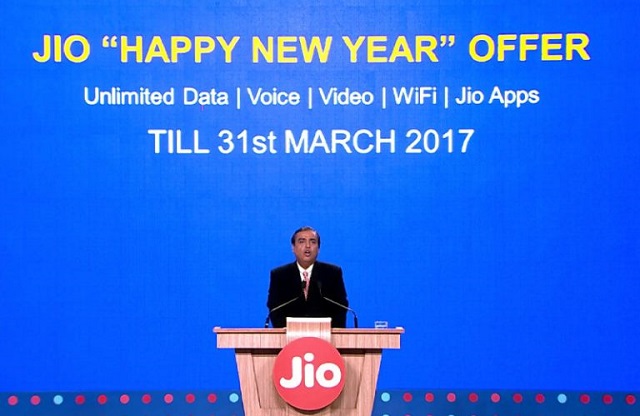 According to analysts, Reliance Jio may consider offering free services even after March 31, 2017 when the Jio Happy New Year Offer ends. While the industry was expecting Reliance Jio to achieve its 100 million subscriber goal by March 2017, given the pricing wars ensuing from the incumbent operators may hinder the growth of the new-entrant.
Just as we pointed out yesterday, India's top telecom operators which include Bharti Airtel, Idea Cellular and Vodafone would stand a higher chance of retaining its customers after the unlimited free voice calling plans launched yesterday. However, this would eventually hit service providers like Aircel, Telenor and Tata which are still surviving in the 2G era.
Further, Reliance Jio has been facing considerable troubles in the market. While the Call drop issues seems to be soothing out, users have been constantly complaining of reducing data speeds. While the operator is currently offering unlimited free voice and data services, users are forced to upgrade to VoLTE handsets to avail the services.
Speaking about the predictions, Rajiv Sharma, telecom analyst, HSBC, said, "Jio may decide to extend freebies by a couple of months beyond March 2017 if incumbent telcos get more aggressive on 4G pricing."