Reliance Jio once again stunned the feature phone market by introducing the "India ka Smartphone" with bundled offers. Mukesh Ambani, Chairman further surprised watchers by saying the phone will be effectively priced Rs. 1,500. Without being a handset seller, how does Reliance Jio price the handset at such extremely low levels?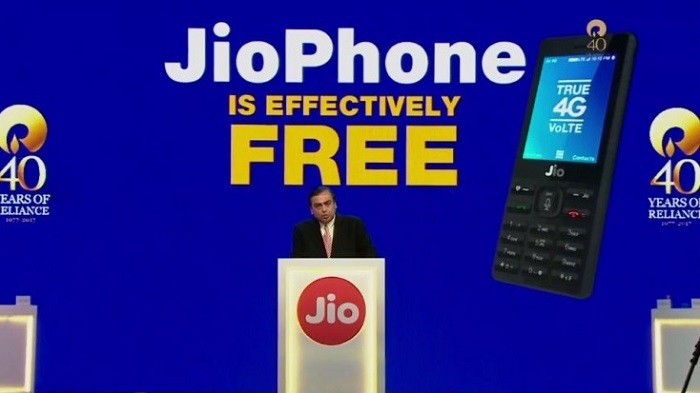 Well, Cellular Operators Association of India (COAI) cleared some confusion saying it was "clever marketing". The organization said that Reliance Jio attempts to steer clear of the government license fees that would be levied on them. Consequently, this would cut the price tag of the phone by a margin.
Since Reliance Jio is a telecom operator, it would be charged 14 or 11 percent license fee for bundling a phone with services. That would have made the JioPhone more expensive. General Manager Rajan S Mathews said, "So as an operator one can't compete with a handset seller because handset seller is not required to pay this extra levy of 11-14 percent."
"Reliance Jio offer is clever marketing position… they are saying the handset price is effectively zero. So no license fee, spectrum usage charge has to be paid on that. Government will have to look at what sale of price for zero means." Mathews said.
The JioPhone offers unlimited data with per day usage limit of 500 MB and comes with native Jio apps like JioTV, JioMovies, and more. The first VoLTE feature phone comes with free voice calls on a recharge as little as Rs. 24. However, the full month service cost Rs. 153.