We recently came across a leaked press image of the Samsung Ativ SE Windows Phone destined for US carrier, Verizon Wireless. Today, we have the same image but in a better quality.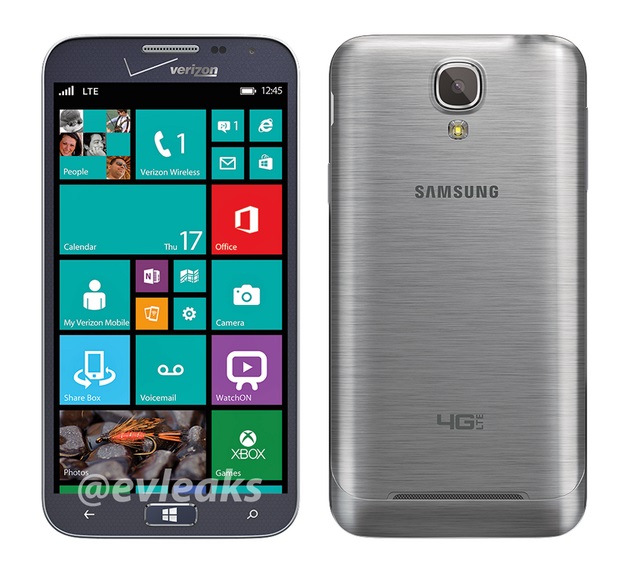 The device had leaked in a picture last month as the Samsung SM-W750V codenamed 'Huron', so yes the device has already been in the works since some time now. The device bears a striking resemblance to the last year's Galaxy S4 while the faux metal finish on the back reminds us of the Samsung Ativ S.
The phone will supposedly come with Windows Phone 8.1 on-board but as with Samsung's Android smartphones, we don't have on-screen navigation buttons. Instead it's the same hardware Start button with back and search capacitive buttons. The design is similar to what we have come to expect from Samsung. The device also does not feature a camera shutter button, which we saw in the Lumia 630 leak as well, so it seems Microsoft has removed that restriction.
We can make out from the Start Screen and considering it seems to be based on the Galaxy S4, the device will indeed have a 5-inch display with 1080p resolution. There should be Snapdragon 800 in tow with 2 gigs of RAM along with a 13 MP camera similar to the S4. On the connectivity front,. LTE will be there.
There have been rumors of Windows Phone 8.1 hardware being unveiled at the Build conference, which starts April 2 and we might see the Samsung Ativ SE make an appearance there. We should also expect a global version of the device soon.