We have been expecting some futuristic charging method for the recently announced Moto 360 smartwatch. While they had kept the method under wraps for quite some time, the lead designer has given some inputs about the same.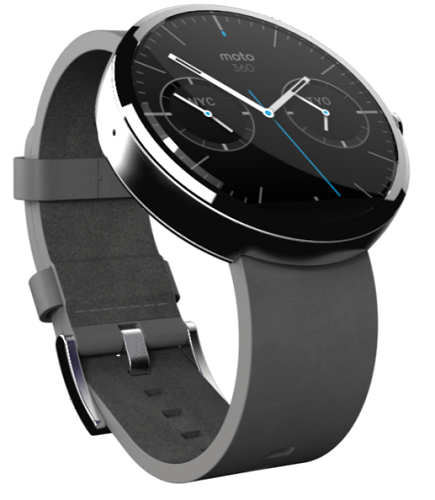 According to Jim Wicks, the lead designer for the Moto 360, the reason there are no charging ports on the Motorola smartwatch mainly because the company would be using something secret to charge the device. While we would expect wireless charging or even solar charging, sources claim thjat it would be just simple magnetic induction that would be used to charge the device.
Obviously, the magnetic induction, if used, would be quite similar to the basic wireless charging and definitely not innovative enough to be kept secret. It could even use the Rezence charging, which uses magnetic resonance instead of magnetic induction. The source also mentions that the display used for the watch is an OLED display covered with sapphire glass, thus making it truly one of the premium watches in the market.