Apart from unveiling the Galaxy S8 and Galaxy S8+ at simultaneous events held in New York and London, Samsung has also unveiled Samsung DeX which turns the Galaxy S8 and Galaxy S8+ into portable workstations.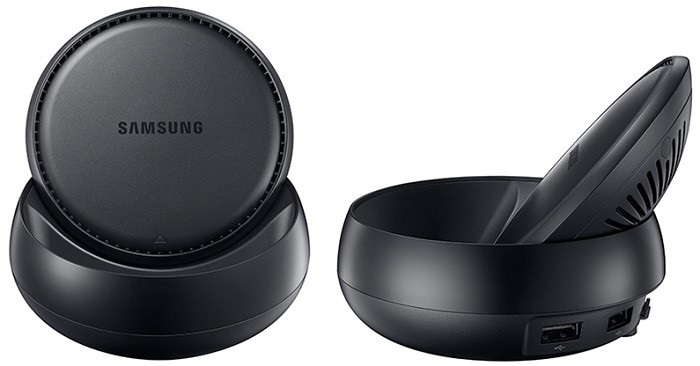 The Samsung DeX is a docking station which turns the Galaxy S8 and Galaxy S8+ into portable workstations. With Samsung DeX, users get Android based desktop experience with which they can access apps, edit documents, edit images, browse the web, reply to messages and do much more. All this is done directly from the smartphone and is displayed on a larger screen the DeX is connected to. This is similar to Microsoft's Continuum.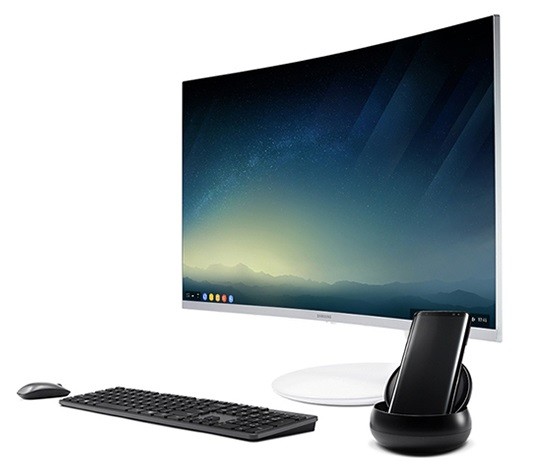 To start working, you just need to put your Galaxy S8 or S8+ into the Dex in an upright position with a slight tilt. After that, just connect the display to the DeX using an HDMI cable. You can also connect Bluetooth enabled, USB or RF type keyboard and mouse to work seamlessly and get desktop like experience.
The apps that are displayed on the larger screen are resizable and movable around the screen. Samsung has also collaborated with Microsoft and Adobe to bring Microsoft Office and Adobe apps like Acrobat Reader and Lightroom Mobile to the DeX. This will provide desktop like functionality to the user while using the prowess of Galaxy S8 and S8+.
If you are someone who can't image anything else other than Windows on larger screens and need access to Windows OS based applications, Samsung's got you covered. The South Korean giant has partnered with Citrix, VMware and Amazon Web Services to provide users secure and remote access to virtual desktops.
Speaking of connectivity options, the Samsung DeX comes with two USB 2.0 ports, one Ethernet port and one USB Type-C port for power delivery. Oh, and yes, the DeX also comes with a cooling fan, because gadgets tend to get hot under workload, don't they? Besides, the Samsung DeX also comes with Adaptive Fast Charging to charge your Galaxy S8 and S8+ while connected.
"The smartphone has become the central point for the modern mobile professional, and when giving a presentation or editing documents remotely, it means they can work effectively using just their smartphone. We developed Samsung DeX with the highly mobile worker in mind, giving them a convenient and flexible desktop experience." said Injong Rhee, CTO of the Mobile Communications Business at Samsung Electronics.
"Our collaboration with key partners such as Adobe and Microsoft was essential in the development of Samsung DeX, as they share our vision for building excellence in mobile productivity. With Samsung DeX, enterprise users can also be assured their smartphone and data are protected by the Samsung Knox security platform built into the smartphone. Samsung DeX redefines what a smartphone can do to keep mobile professionals productive." Injong Rhee further added.
Samsung has said that the DeX will be available globally, however, it might come bundled with the Galaxy S8 and Galaxy S8+ in some regions.