Last week, South Korean tech giant Samsung said that it would announce its flagship Exynos chip on November 14, i.e., today. And, as promised, Samsung has announced its latest and greatest Exynos 9 Series 9820 SoC which will be powering its next year's flagship smartphone – the Galaxy S10.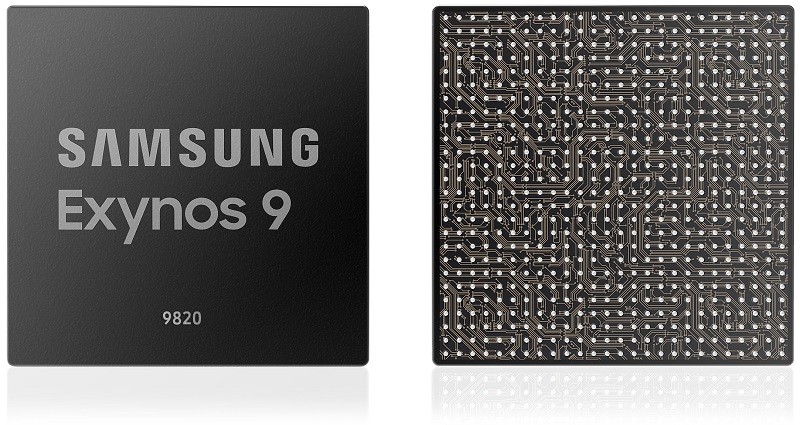 The Exynos 9820 SoC is based on 8nm LPP FinFET process and comes with a tri-cluster CPU. This tri-cluster CPU includes one 4th-gen dual-core custom CPU, one dual-core Cortex-A75 CPU, and one quad-core Cortex-A55 CPU. The custom CPU offers "ultimate processing power", whereas the Cortex-A75 cores offer "optimal performance", with the Cortex-A55 cores offering power efficiency.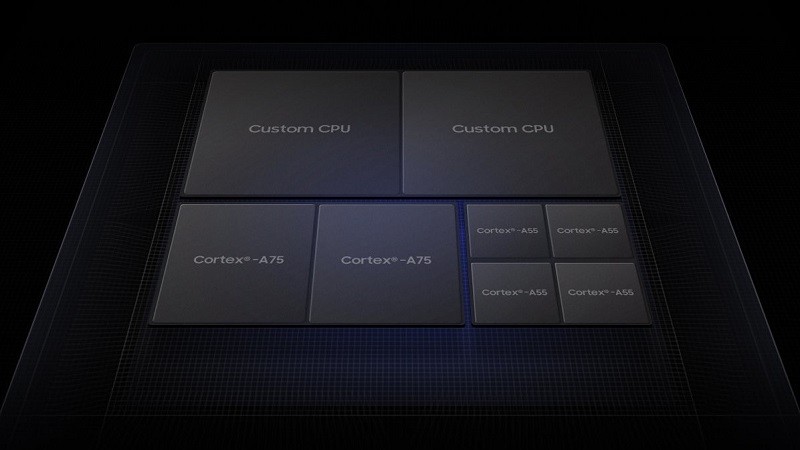 Samsung says the Exynos 9820 with this architecture delivers 20% improvement in single-core performance or up to 40% improvement in power efficiency. In addition to that, it also offers 15% improvement in multi-core performance when compared to Exynos 9810 which powers the Galaxy S9 and Galaxy S9+.
The improvements on the performance front are backed up Mali-G76 MP12 GPU. This GPU offers up to 40% improvement in performance or 35% enhancements in power efficiency when compared to 9810. Having said that, the Exynos 9820 SoC also comes integrated with NPU (Neural Processing Unit) to deal with AI-related tasks. Samsung says the NPU on Exynos 9820 performs AI-based tasks seven times faster than its predecessor.
Having said that, the Exynos 9820 also comes with LTE-Advanced Pro modem that can offer mobile broadband downlink speeds of up to 2 Gbps with 8x carrier aggregation. This modem is also capable of offering uplink speeds of up to 316 Mbps.
This latest silicone from Samsung also enables 8K video recording at 30 frames/second, and 4K UHD video recording at 150 frames/second.
Commenting on the announcement of Exynos 9820, Ben Hur, Vice President of System LSI Marketing, Samsung Electronics, said, "As AI-related services expand and their utilization diversify in mobile devices, their processors require higher computational capabilities and efficiency. The AI capabilities in the Exynos 9 Series 9820 will provide a new dimension of performance in smart devices through an integrated NPU, high-performance fourth-generation custom CPU core, 2.0Gbps LTE modem and improved multimedia performance."
Samsung Exynos 9820 Specifications
CPU: Tri-cluster (dual-core custom CPU + dual-core Cortex-A75 CPU + quad-core Cortex-A55 CPU)
RAM: LPDDR4X
GPU: Mali-G76 MP12
Display: WQUXGA (3840 x 2400 pixels) / 4K UHD (4096 x 2160 pixels)
Camera: 22 MP rear, 22 MP front, 16 MP + 16 MP dual
Video Recording: 8K 30fps or 4K UHD 150fps, encoding and decoding with 10-bit HEVC(H.265), H.264, VP9
Storage: UFS 2.1/3.0
Modem: LTE-Advanced Pro Cat.20 8CA 2 Gbps (downlink) / Cat.20 3CA 316 Mbps (uplink)
The Exynos 9820 will enter mass production by the end of this year and will compete with Huawei's Kirin 980 SoC, and Qualcomm's upcoming Snapdragon 8150 SoC. You can expect to see it debuting with Samsung Galaxy S10 next year.