Back in early September this year, Samsung mobile division's CEO DJ Koh confirmed that the company would unveil its foldable smartphone in November. And then last month, Koh confirmed that this foldable phone would also double up as a tablet. While details pertaining to this foldable phone have been scarce, a report coming out of South Korea sheds some light on the phone's display.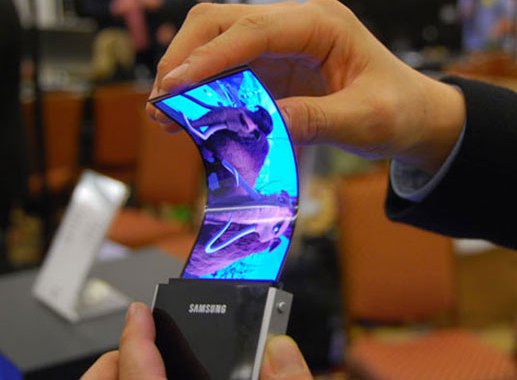 According to a report by South Korean publication The Bell, Samsung's foldable phone will come with two OLED displays – one measuring 4.58-inch diagonally, with the other one measuring 7.29-inch diagonally. However, Samsung will be marketing these displays as 4.6-inch and 7.3-inch respectively. While the report does reveal the size of displays on Samsung's foldable phone, it doesn't reveal their resolutions.
The smaller 4.58-inch display will let you use the foldable phone as a… well… smartphone, whereas the larger 7.29-inch display will let you use the foldable phone as a tablet. The phone will come with a hinge that will allow users to fold the display at various angles, while also protecting both the displays from breaking upon impact.
Samsung will initially only produce 1,00,000 units of this foldable phone to see what kind of response it receives, and then intends to produce somewhere between 5,00,000 to 1 Million units per year.
Samsung will be unveiling this foldable phone at its Samsung Developer Conference in San Francisco that's scheduled two days later, i.e., on November 7. Hence, you can expect to know more about this foldable phone two days later.