South Korean tech giant Samsung gave us a glimpse of its foldable smartphone at its Developer Conference held in San Francisco last week. However, the company didn't tell us much about this smartphone – like its pricing and availability. But, thanks to a report coming out of South Korea, we now when this smartphone will be launched and how much it will cost.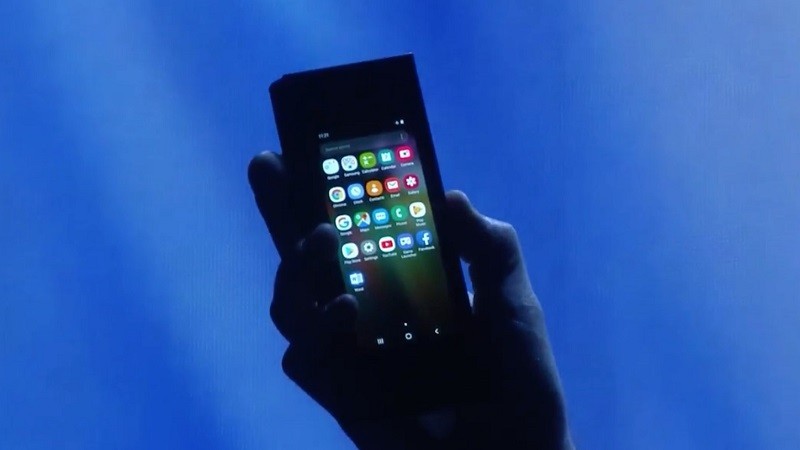 According to a report by South Korea's Yonhap News Agency, Samsung's foldable smartphone – which is reportedly called Galaxy F – will be launched in March next year. The report further states that the smartphone will be priced at ₩20,00,000 which translates to a whopping $1760 (around ₹1,28,409) according to current exchange rate. Well, that's quite a steep price for a first-generation product, and, even with that kind of a price, Samsung plans to ship 1 Million units of its foldable smartphone.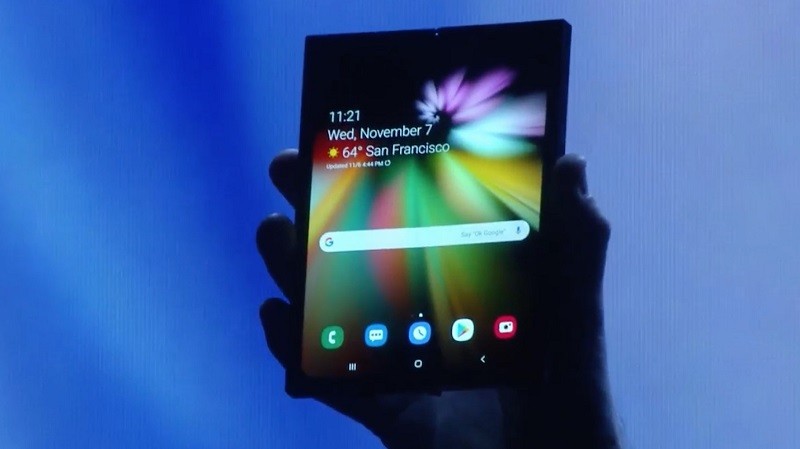 That said, this foldable smartphone won't come with 5G support which could be a bummer for many. However, Yonhap reports that Samsung will launch a 5G-ready variant of the Galaxy S10 in March after announcing the regular variants at Mobile World Congress in February.
Coming back to Samsung's foldable smartphone, for those unaware, it comes with two displays – the smaller one sits outside on the cover and measures 4.58-inch diagonally, whereas the larger one that measures 7.3-inch is unveiled when you unfold the smartphone.
The 4.58-inch display has aspect ratio of 16:9 and a resolution of 1960 x 840 pixels, whereas the 7.3-inch display has aspect ratio of 4.2:3 and a resolution of 2152 x 1536 pixels. Both these displays have a screen density of 420 dpi.
We expect to hear more about this foldable smartphone in the coming weeks.